Get ready for Longitude with 8 festival-worthy hair & makeup looks
Festival season is well and truly upon us and while we are pumped about the live performances and amazing food, we can't help but think of it as an opportunity to get creative with our hair and makeup regimes.
Longitude is the place to be this weekend, and with thousands of festival-goers due to descend on the gates of Marlay park the style and beauty stakes will be high AF.
But never fear, because we've compiled a list of some of the most beautiful festival looks that are sure get those creative juices flowing:
Glitter Lips
Who cares if you have to re-apply every 10 minutes? It'll be so worth it.
Hair Rings
A simple and effective way to jazz up those french braids.
Delicate Gold Dots
A subtle take on the festival look.
Sunset Eyeshadow
This one takes some serious MUA skills, but hey, if you've got it flaunt it.
Spaced Out
Cute AF – plus you'll keep the hair out of your eyes.
Starry Eyed
Let everyone know who the real star of the show is.
Futuristic
You'd be surprised how creative you can get with white eyeliner.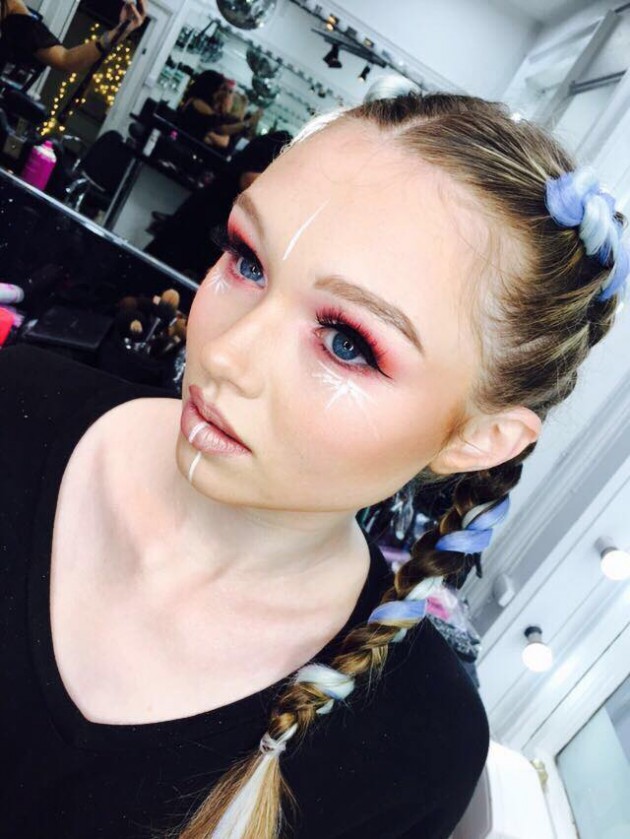 Glitter Brows
Old but gold!
Feature Image: Music Festival Makeup Tutorial