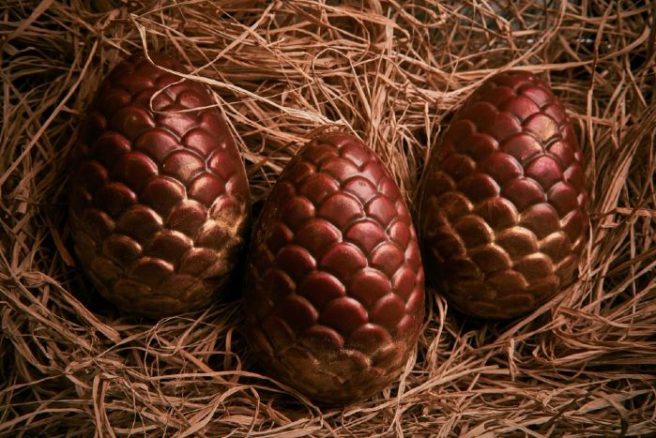 Game of Thrones fan? Then you NEED a dragon's egg this Easter
I actually find it difficult to explain how much I miss Game of Thrones.
So when I see anything remotely associated with the best show ever made, I can't help but get weirdly excited.
And that weird excitement was exactly my reaction to Morrison's new fancy Easter eggs.
The eggs look just like the petrified dragon eggs, you know the ones that Daenerys was given by Magister Illyrio Mopatis as a wedding gift?
Yeah, I remember it all!
No, they won't ultimately give birth to three tiny dragons, but they are made of delicious chocolate – and that's basically as exciting.
We'd still prefer the dragons, but here we are.
The eggs – which are part of Morrisons' 'The Best' range – are available in stores across the UK, and are also available to buy online, so we can all access the wonder of the Dragon egg.
As exciting as these eggs are, we still get a bit sad at the thought of not seeing the main lads on screen until 2019 – honestly feels like an eternity!
Until then, we'll be gorging on eggs and waiting.