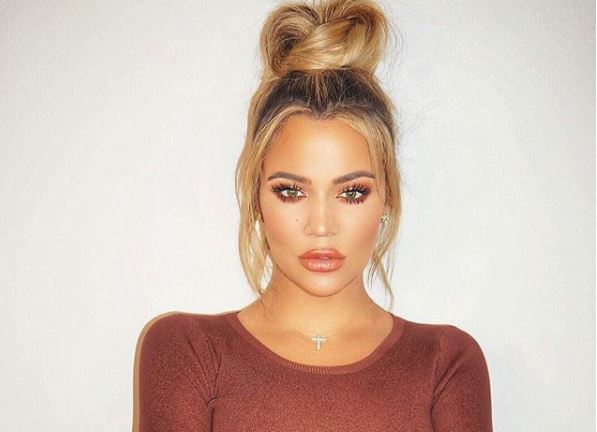 Fans think Khloe Kardashian just dropped a major pregnancy hint
For the last few month, rumours have circulated that Khloe Kardashian is pregnant with her first child, and with no confirmation from the famous family, fans have had to do a little detective work of their own.
Between supposed sightings of baby bumps and dodged interview questions, the "is she, isn't she" debate doesn't look like it's going to end any time soon, and her latest Snapchat has fans more confused than ever.
The reality TV star recently posted a photo of herself wearing a pair of oversized sunglasses from her new eyewear range – nothing strange there.
However, eagle-eyed followers spotted what looks like a pregnancy pillow in the reflection of the glasses.
The product is often used by mums-to-be for extra support and comfort while sleeping.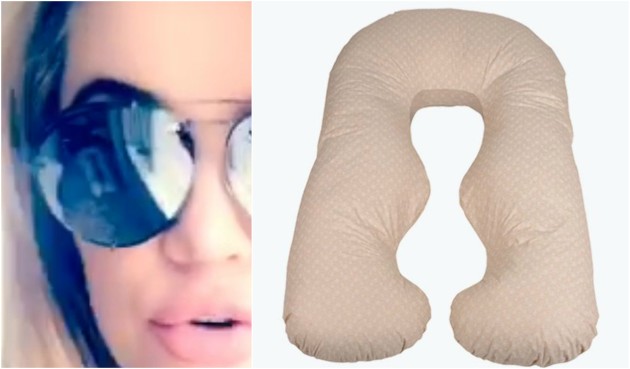 It's worth noting that the pillow could belong to Khloe's sister Kylie, who is also rumoured to be expecting.
A source told People magazine: 'Kylie isn't going to publicly address her pregnancy until she gives birth. She's not doing any public appearances and just wanted to take six months off.'
Can we just get a confirmation already? The suspense is killing us.