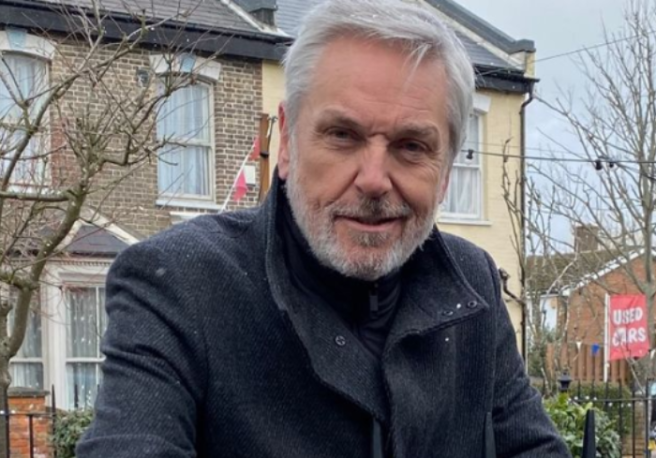 EastEnders fans disappointed as Brian Conley confirms he's leaving
Brian Conley has confirmed he is leaving EastEnders.
Fans of the hit soap have been sharing their reactions online after Brian, who has played Rocky Cotton since 2021, spoke out following news of his departure.
Rumours started swirling about why the 62-year-old decided to leave EastEnders but he has now set the record straight.
In a video shared to his 106K Instagram followers, Conley confirmed that there are 'many reasons' why he's leaving the drama, and shut down reports of a 'clash' between him and his bosses.
Speaking directly to the camera, Brian explained, "Hello lovely people, it's me, Brian Conley, AKA Rocky from EastEnders- sending out this message especially to all the EastEnders fans".
"You may have heard reports that I am leaving EastEnders and it was but it is true, I am going, and I made it for many reasons, that decision".
"It was tough because they are such a wonderful crowd in front of the cameras and behind the cameras and I have loved my three years there".
Brian went on to say, "So that's the truth in those reports. There's other parts of reports saying that I clashed with TV bosses and the crew. I didn't clash with anyone, I didn't have a rant".
"I've gone with their blessings at the Beeb and I am excited about the future and where it's going to go and I am excited about Rocky's exit because I know it's good!".
The actor closed off by adding, "So I am sending you much love to all EastEnders fans and enough said".
EastEnders then also released a statement to their Instagram to confirm Brian's exit and reveal that there was no feud between the company and him.
They stated, "We can confirm that Brian Conley will be leaving EastEnders. There is absolutely no truth in any claims of a feud with bosses and the show fully support Brian in his decision to leave which was made some time ago".
"We wish him the best of luck for the future as we continue to work towards his exit storyline which has been in the works for some time".
Fans were quick to share their disappointment on social media over the news that Brian is leaving the show.
One fan commented, "I wish you didn't leave! Eastenders won't be the same without you".
"You're going to be missed. Love your character", penned another viewer, while a third added, "I'm absolutely gutted!! You've been my favourite the last years!! You've been absolutely amazing".