*Drools* This Gucci bum bag is top of our fantasy festival outfit list
Festival season is upon us, and there is one essential we just can't live without, for the sake of both practicality and out festival OOTD.
Bum bags are extremely handy for festivals, and it seems the fashion world is catching on.
The likes of Kim Kardashian and Kendall Jenner have both been seen rocking designer fanny packs in recent weeks, but we've spotted one that has simply blown our minds.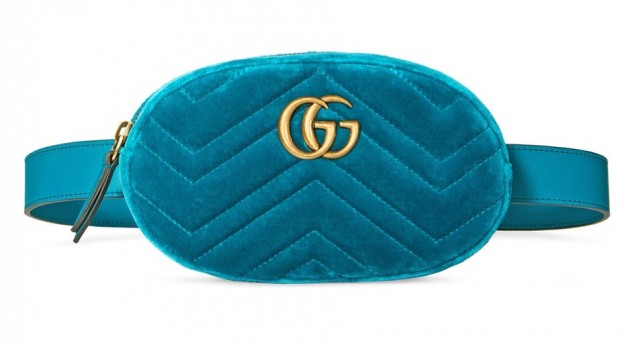 The world of Instagram is currently obsessed with Gucci, and whether you're a fan of the double G belt or the Marmont bag, the trend is here to stay.
The Gucci Belt Bag is a stylised twist on the Marmont, and while it was available in leather this summer, the designer label has just dropped a velvet edition for the new season.
While we may not be able to casually order one online in time for Electric Picnic (mostly because of the €1000,00 price tag) we do love to lust after them on Insta.
Haven't spotted it on a blogger yet? Prepare to get acquainted with the Gucci bum bag: