Disney+ unveils explosive trailer for The Kardashians season 4
Calling all fans of The Kardashians!
Disney+ has released the trailer for the fourth season of The Kardashians and it promises a very dramatic new season ahead.
As the cameras start rolling again to show an insight into the personal lives of Kris, Kourtney, Kim, Khloé, Kendall and Kylie, we see explosive arguments, new beginnings and second chances.
Kendall teases an exclusive look into her and her family's life as she explains, "People think they have us all figured out, but things are not always how they seem".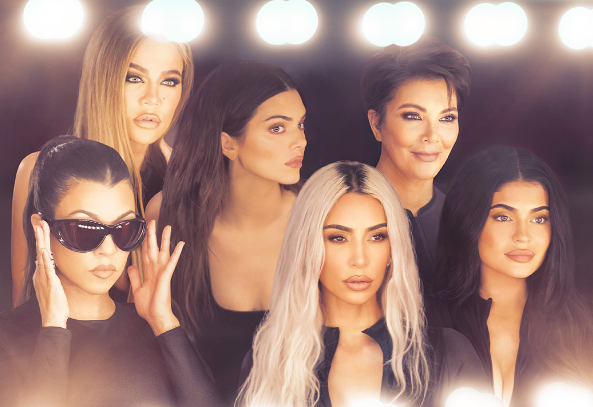 Between Kim and Kourtney's clashes that ends with Kourt telling her younger sister that she 'hates' her as she calls her a 'witch', to Khloé revealing, "I don't deal with people that don't tell the truth", as she accuses Kris of lying to her, this new season is going to be jam-packed with shocking twists and turns.
A tearful Kris admits "I'm not even talking about it anymore", as she later tries to emphasise the importance of keeping her family together.
While Tristan Thompson appears in the trailer, Kourtney honestly tells him, "I don't think you deserve Khloé", after the up-and-down relationship the pair have had over the past few years.
Kim adds, "The dynamic is changing. Everyone's lives are going in different directions", between shots of Kylie 'feeling like herself again' after her second child, and Kourtney announcing she's expecting a bundle of joy with Travis Barker.
As the sisters embark on these new chapters of their lives, we cannot wait to see everything the new season has in store for us!
The highly-anticipated Original series will return September 28 exclusively on Disney+ in Ireland and the UK, with new episodes every Thursday. The first three seasons are available to stream now on Disney+.
Up until September 20, if you don't already have Disney+, new and returning customers can subscribe to Disney+ for €1.99/month for three months by visiting www.disneyplus.com, with no hidden costs and the ability to cancel anytime. This is an €21 saving compared to the regular monthly €8.99 price for three months.
Watch the full trailer below: