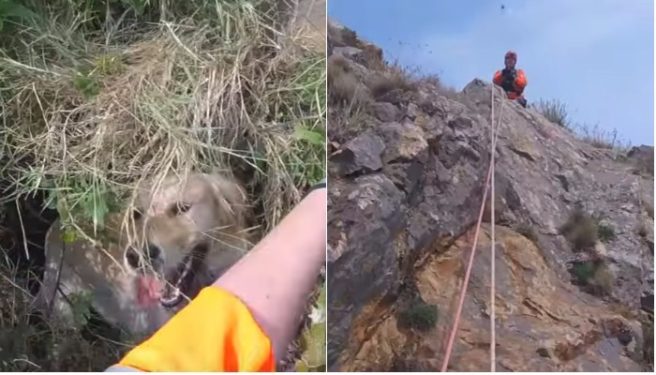 Watch: Coast Guards rescue dog trapped 15ft down a cliff in Sutton
Coast Guards have rescued two dogs in separate incidents in Dublin over the past 24 hours.
Yesterday evening a member of the public contacted the Coast Guard after their dog had slipped and become trapped in a cliff at Red Rock in Sutton.
A team from the Howth station were immediately dispatched and a climber was lowered 15 foot down to the Golden Retriever.
Three-year-old Marely was successfully rescued and reunited with his owner.
In a separate incident earlier today, another dog owned contacted the Coast Guard after their dog swam into a shipping lane in Dublin Bay.
After a quick response from the Howth station, the dog was rescued from the water and reunited with its owner.
A spokesperson for the Coast Guard praised both owners for contacting them rather than attempting to rescue the animals themselves.
We're just glad both doggies are safe and sound.