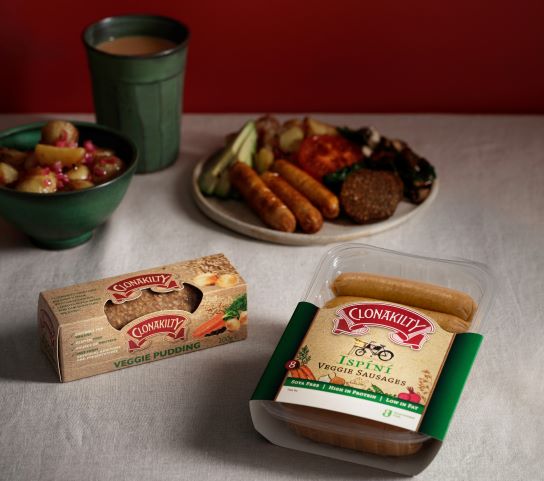 Clonakilty launch new Veggie Sausages & they're divine
The new Clonakilty Veggie Sausages are made with the same passion for quality and exacting standards as the much-loved Clonakilty Ispíní Sausages, Clonakilty Rashers, Clonakilty Blackpudding, Whitepudding and Veggie Pudding. The addition of the new Veggie Sausages adds to Clonakilty's Family of Great Taste.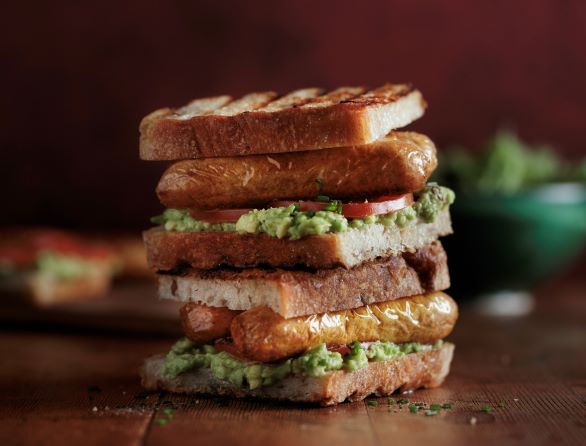 Clonakilty Veggie Sausages are not just for vegetarians. As awareness grows of the importance of varied diets, everyone is looking to incorporate more veggie meals into their week. Clonakilty now offer that choice without compromising on taste. A welcomed addition to their product range alongside Clonakilty's Ispíní, Ireland's favorite pork sausage, Clonakilty Veggie Sausages are the second vegetarian product launched by Clonakilty, joining the Clonakilty Veggie Pudding.
As members of Bord Bia's Origin Green, Sustainability is a key pillar for Clonakilty Food Company's business. Clonakilty Veggie Sausages are packed full of fresh vegetables and grains, soya free, high in protein, low in fat, a source of fibre and uses 100% recyclable packaging. Clonakilty keep sustainability at the heart of all they do, and as the new Veggie Sausages are soya free, they are produced with the least possible impact on our planet.
Colette Twomey, owner of Clonakilty says "At Clonakilty we feel passionately that everyone should enjoy the delicious taste of a Clonakilty sausage. We wanted to ensure our new Veggie Sausage offered the same great taste and quality that people expect from Clonakilty. We really hope you enjoy our Clonakilty Veggie Sausages as much as we do"
Clonakilty Veggie Sausages are available from January 9th in SuperValu, Centra, Costcutters, Spar, Gala and Londis and independent retailers nationwide, RRP €3.50.