Ariana Grande has become the first honorary citizen of Manchester
Ariana Grande has officially become the first honorary citizen of Manchester.
The honour was bestowed on the 23-year-old following the One Lover Manchester concert which raised funds for the victims of the May 22 terror attack.
At an emotional meeting today, councillors voted unanimously to award the distinction in an effort to recognise the singer's involvment in the star-studded fundraiser which raised over £3 million for the victims and their families.
Suicide bomber Salman Abedi killed 22 people, including seven children, when he detonated a device as people began leaving Ariana's show at the Manchester Arena earlier this year.
Just two weeks later, Ariana returned to the city for the One Love Manchester benefit concert which saw the likes of Katy Perry, Miley Cyrus, Justin Bieber, Coldplay, and Manchester's own Liam Gallagher, take to the stage in tribute to the victims.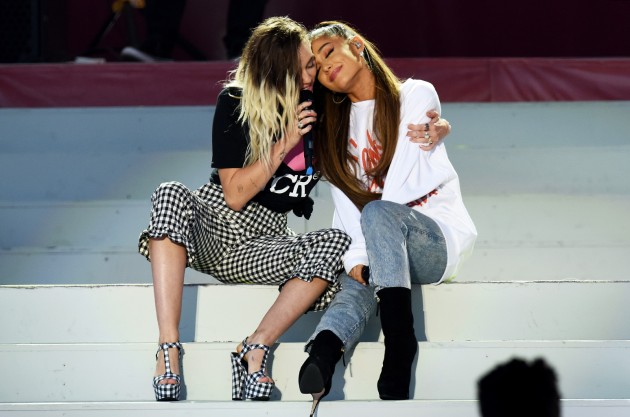 As well as that, Ariana and her mother, Joan, visited a some of the victims in hospitals around Manchester.
Manchester City Council leader, Sir Richard Leese, said Ariana had "exemplified" the "resilient and compassionate way in which the city, and all those associated with it, have responded to the terrible events of 22 May – with love and courage rather than hatred and fear"
"As well as honouring the victims and all those affected, it is important that we remember the extraordinary acts of courage and generosity of spirit which we have witnessed.
"The worst of times have in many ways brought out the best in the city."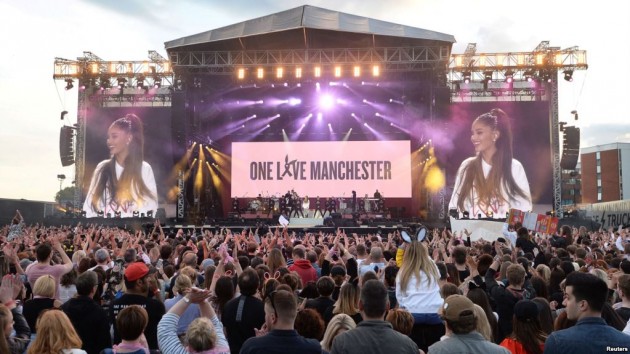 Councillor Sue Murphy, who seconded the motion, also revealed plans for a permanent memorial dedicated the victims in the city.
Honorary citizenship is the highest honour a city can give apart from the freedom of the city, which has only been awarded four times since 2000.