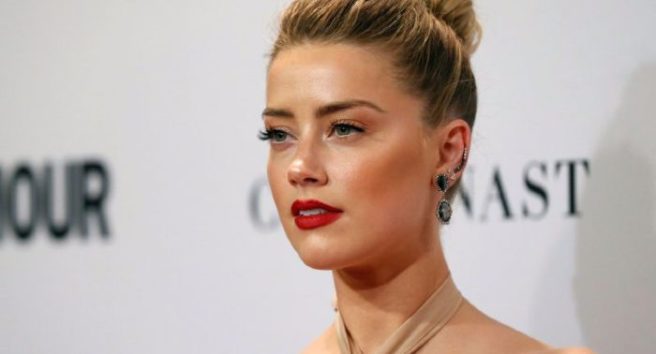 Amber Heard confirms romance with a 'cheeky' Instagram post
It looks like Amber Heard is all loved up!
For the past few months, rumours have been flying that the actress is in a relationship with Tesla CEO, Elon Musk.
And it seems like the star has finally confirmed the news with an Instagram post.
The photo shows Amber sitting beside Elon in a restaurant, and if you look closely you'll noticed a lipstick mark on Elon's face.
Amber simply captioned the picture, "Cheeky."
According to E! News, "[Amber] is currently filming Aquaman in Australia, and on Sunday she took a well-deserved break for an afternoon adventure with the billionaire Tesla founder.
"Amber and Elon were photographed with their arms around each other, strolling through Currumbin Wildlife Sanctuary as they prepared to embark on the attraction's zip lining course."
Amber's divorce from Johnny Depp was finalised in January, while Elon filed for divorce from his wife in 2015.