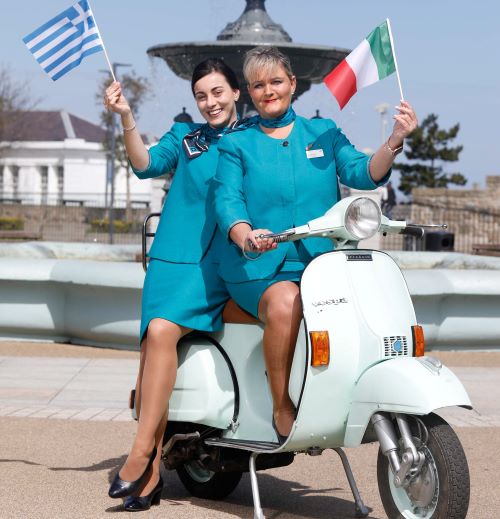 Aer Lingus announces three new European destinations for Summer 2023
Aer Lingus welcomes the start of three new sun-filled European routes kicking off at the beginning of May. This summer the airline will commence flights to Olbia, on the Italian island of Sardinia, and the Greek island of Kos for the first time on Tuesday 02 May, followed by Brindisi following on 27 May. These exciting new summer destinations are just three of the 53 European destinations taking off from Ireland as part of the Aer Lingus 2023 summer schedule.
The allure of southern Mediterranean destinations continues to captivate Irish travellers, recent European Travel Commission data revealed that these popular holiday hotspots have experienced a rapid recovery, making them the fastest-growing destinations in Europe. Among these southern Mediterranean locations, Italy and Greece have particularly caught the attention of the Irish. According to Google Trends, January 2023 saw a spike in search activity for holidays in these sun-kissed places, indicating a strong desire to escape to their idyllic shores.
In response, Aer Lingus has increased its peak summer capacity to Malaga and Faro from both Cork and Dublin. There is also increased capacity on other popular European routes including, Alicante, Gran Canaria, Tenerife, Perpignan, Izmir, Bordeaux, and Athens from Dublin.
Magical Mediterranean
The Mediterranean Sea is renowned for its stunning turquoise blue waters and crystal-clear transparency and the new Aer Lingus Summer Schedule destinations of Kos, Olbia in Sardinia, and Brindisi in Puglia are a few of its many gems.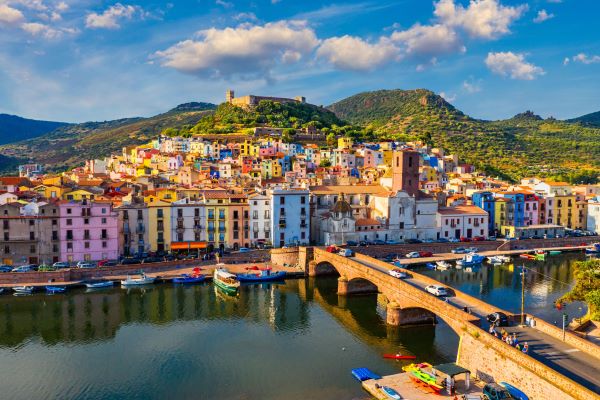 Sardinia, an Italian island nestled in the Mediterranean boasts 300 days of sunshine a year, with its alabaster sands and aquamarine waters often drawing comparisons to those in the Caribbean. Sardinia's cuisine is a highlight for many visitors, with fresh seafood, homemade pasta, and traditional cheeses such as pecorino sardo specialties in the region. To experience Sardinia like a local, start in the port town of Olbia and enjoy its seafood specialty, mussels.
The island's commitment to sustainability is evident in South Sardinia, which was recognised as Europe's first sustainable destination according to European Commission standards. It is a must-visit for those looking for a holiday with a low environmental impact. Agritourism is also a growing trend in Sardinia, with many visitors opting to stay on a farm or vineyard and immerse themselves in the culture, sample authentic traditional Sardinian food, and learn about wine production.
Bella Brindisi
Brindisi, a picturesque city in the Puglia region of Italy, is a haven for authentic Italian cuisine. The city boasts a variety of delicious traditional dishes that are sourced and made locally and is famous for the flavourful 'collina di Brindisi', an extra virgin olive oil of the region.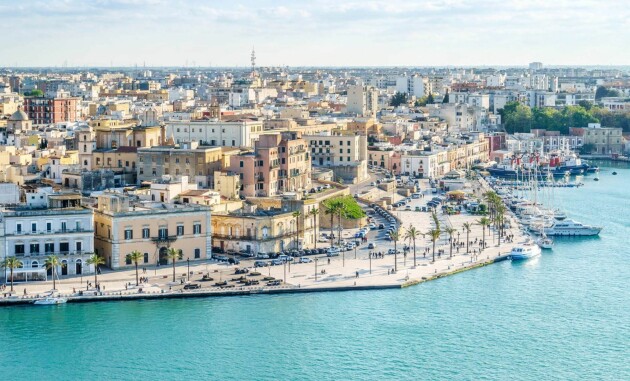 But it's not just about the food in Brindisi. There is plenty to see and do in the city, from food tours to wine tasting, and even hands-on cooking classes that offer a peek into the secrets of authentic southern Italian cuisine.
Kos-tal Paradise
The Greek island of Kos offers an array of experiences for visitors of all kinds. For those looking to take in the best sunset views, Zia is the charming village full of typical Greek restaurants where one can enjoy a plate of Pitardia, similar to lasagne, while admiring the stunning scenery. Lambi beach is the most popular beach on the island, offering white sand and crystal-clear Mediterranean water, while Paradise Beach is more remote, but considered one of the most beautiful.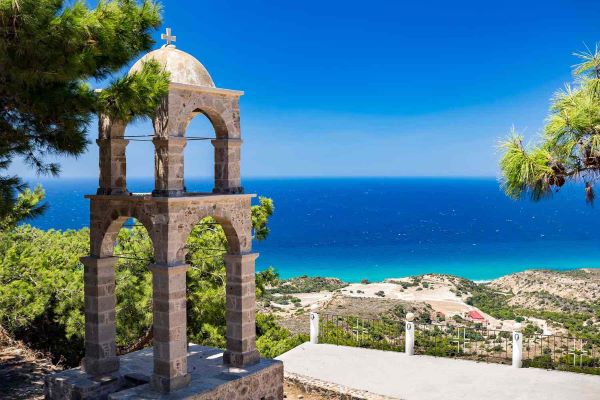 Foodies will not be disappointed as the Island has a variety of traditional Greek dishes to try. Averof Street in Kos Town is known for its fish taverns, where visitors can indulge in the best fish dinner on the island. Traditional Greek dishes to try include Pitardia, Lambropites, Posa cheese, Marmarites, Thyme honey, and Kanelada, a liquor made with cinnamon and Alefaskia, a herb that grows on the island.
For a unique excursion, visitors can head to the Island of Nisyros, famous for both its volcano and authentic small villages. Meanwhile, for the party-goers, Bar Street in the centre of Kos City is a bustling street populated by young people dancing and enjoying the lively music.
Marking the commencement of Aer Lingus' new European routes for summer, Susanne Carberry, Chief Customer Officer said, "The inaugural flights to a new destination always create great buzz for customers and employees alike and we're excited to begin flying to two new Italian destinations and another Greek island in May.
As was the case last year we are seeing huge demand for sun travel this summer, particularly our Mediterranean destinations, with many planning their holiday that little bit earlier than before.
Equally our largest ever transatlantic programme of 2.25 million seats is proving popular with those eager to travel further afield. We will also begin flying to Cleveland, Ohio in May (19) as part of the 16 North American destinations we will serve this year so there is lots of look forward to this summer."
The 2023 Aer Lingus summer schedule is still available to book on aerlingus.com.