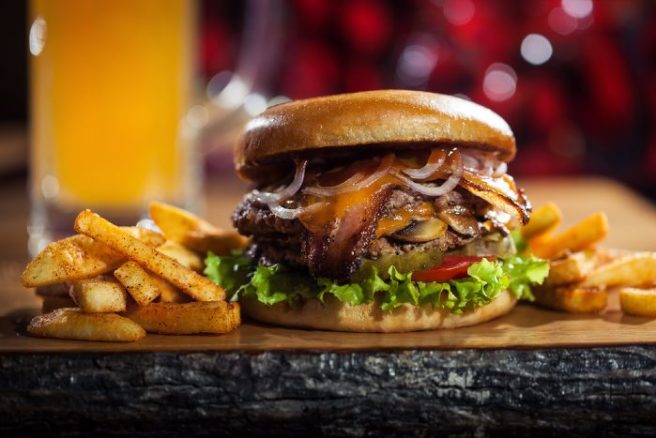 Adult toy? So, THIS Burger King wants IN on your Valentine's Day
Remember the last time you hoofed into a tray of fast food, and then felt that oh-so-familiar twinge to get down and dirty with your other half?
Yeah, us neither, but that hasn't stopped Burger King getting in on some Valentine's Day action by providing its customers with 'an adult toy' with every 'adult meal' purchase.
No, seriously.
After 6pm today, Burger King connoisseurs in Israel can tuck into two Whoppers, two orders of fries, and two beers before making use of an adult toy provided by the global corporation.
Like, putting sex toys in to Burger King meals has to be the outer limit of commodification

— conor (@carpeydiem) February 13, 2017
If that's not romance, we don't know what is.
Oh, but if you think those lucky divils over in Israel will be making use of gadgets seen only in Fifty Shades of Grey, think again.
It looks like the 'adult toy' in question comes in the form of an eye-mask, a feather duster or a head-massager.
Disappointed? Yeah, us too.