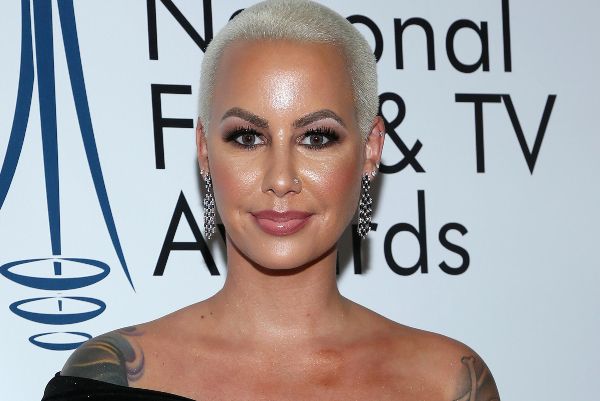 Amber Rose announces that she's expecting her second baby
Amber Rose will soon be hearing the pitter patter of tiny feet.
The model and actor has taken to Instagram to post about the fantastic news.
The 35-year-old is expecting the baby with boyfriend Alexander Edwards.
She uploaded a snap of her having her scan in hospital.
She captioned it, ''@ae4president and I are SUPER excited to announce that we have a Sweet little Baby Boy on the way! P.S Sebastian is soooooo Happy to be a big brother.''
Her fans went wild for the picture.
One said ''Ahhhhh! This is so amazing!! Congratulations.'''
While another wrote, ''OMG!!! I'm so happy for you @amberrose you deserve all the happiness and magic in the world! Love you mama!''
Alexander also took to social media to post about the happy news.
He wrote, ''Even when it's dark…my SON will shine. Thank u baby 4 my greatest gift. I love you. I can't wait to thug it out w my baby boy.''
Amber is mum to six-year-old Sebastian with her former husband Wiz Khalifa.
Huge congratulations to her on this wonderful news.