Adorable pup crowned top dog at Petmania's Puppy of the Year 2023
Ireland's Pet Experts Petmania have today announced the winning pup of their Puppy of the Year competition.
Donut, an English Mastiff, has beaten off competition from over 1,600 other adorable puppies to be crowned Puppy of the Year. This year's competition marks the 8th year of the annual canine competition with it becoming more popular each year.
The English Mastiff puppy from Mountrath, who was the finalist for the Portlaoise store, won the hearts of the judges because of his chilled and clever personality. Despite his size, he's a very young puppy and loves to help his mum and owner, Jacinta, and visit the children with autism that she works with, who love to see him coming. Donut and his proud owner received a prize worth €1500, including a year's supply of dog food from Beta, a 12-month grooming care plan with Petmania , a two-night staycation in a dog-friendly hotel courtesy of Blue Book, as well as a professional photoshoot and a brand ambassador contract.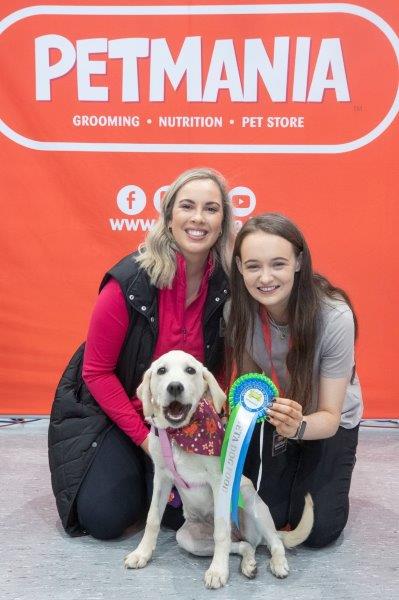 In second place was gentle labrador retriever, Molly Saoirse, a therapy puppy for Clonakilty Community Hospital in Cork, while in third place was cocker spaniel puppy, Biscuit Dunphy, from Roscommon.
Speaking about this year's Puppy of the Year contest, Petmania's spokesperson Emily Miller, says:
"This year's competition has been so much fun. We had over 1600 entrants and 10's of thousands of votes cast in-store and online so it's a thrill to see Ireland's puppy owners get so involved. Choosing a winner today from the final 16 was very tough. The commitment that all the puppy parents have made to their pup's training is evident – and we are delighted to have each and every one of them as the puppy of the year representing their local store. We are really excited to have Donut as the overall winner and look forward to working with him and his owner as a brand ambassador over the coming year, it's going to be a lot of fun."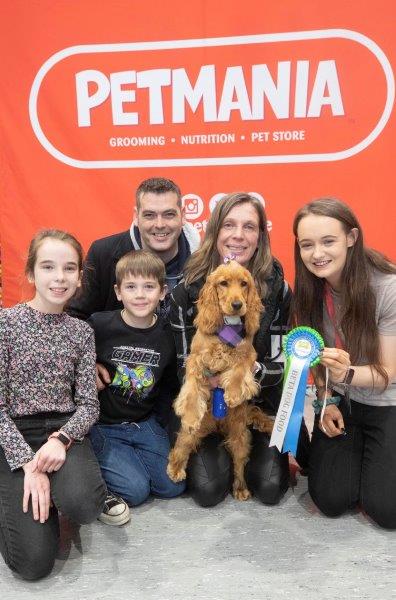 After succeeding in the grand final of the competition, the winning pup's owner, Jacinta Parkinson from Portlaoise stated:
"The best start to the weekend was hearing Donut was selected as Puppy of the Year. Thanks to all those who voted for my big little baby, I cannot wait for him to start this exciting new role. Every pup who entered is a Puppy of the Year. Donut has filled my heart with happiness, and I am delighted that he made it to the final, never mind winning the title."
The annual Puppy of the Year competition was open to puppies aged 12 months and under, and entries for the competition were open during the month of September with every single puppy entered receiving a free puppy pack, sponsored by BETA dog food.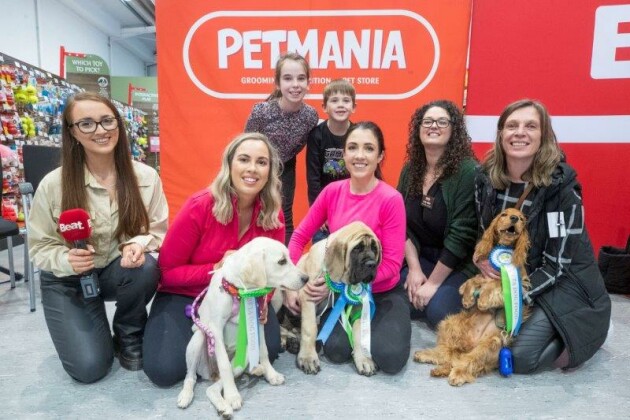 Successful candidates were contacted after this period with 16 finalists selected to go through to the finale, some of the finalists included:
Alfie Reynolds, local school mascot from Kilkenny
Molly Saoirse, a therapy dog who entered via Petmania's online store
Joey Montana, the brother of last year's winner Bambina, both from Santry
Nala Keelan from Tullamore, who was abandoned before finding her forever home
Petmania has 15 stores across Ireland with its 16th store due to open later this year, over 260 employees and the largest dog grooming business in the country.
For more information about Petmania, the latest advice on pet healthcare and wellbeing and to find your local store, visit www.petmania.ie.