'Absolutely thrilled': Khloé Kardashian is reportedly pregnant
As fans of the Kardashian / Jenner family continue to speculate over Kylie's reported pregnancy, word has landed that Kylie's older sister, Khloé, is also expecting.
Khloé, who is in a relationship with Tristan Thompson, is reportedly thrilled by the news, with sources confirming as much to media outlets.
"Khloe is so happy, you have no idea," one source told E! News.
Another source speaking to PEOPLE confirmed the same, saying: "Yes, Khloe and Tristan are expecting and they are absolutely thrilled."
"This isn't something they were in a rush to announce to the whole world, and it's only been in just the past week or so that they've felt comfortable telling most of their inner circle," the source added.
With the press and public scrutinising Kylie's every move since word landed that the reality star is due her first child, insiders have revealed that her 33-year-old sister has attempted to play down the rumours.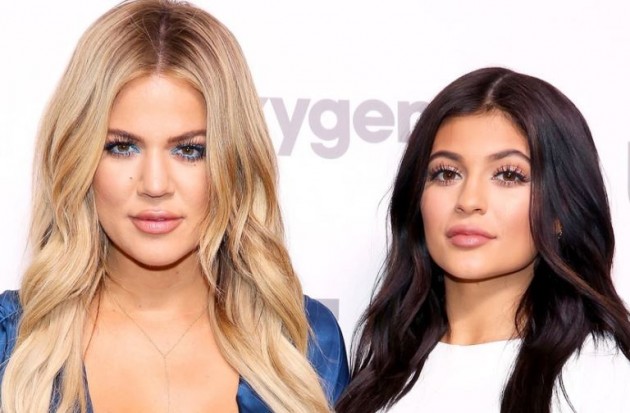 "Things were complicated a bit by Kylie's announcement as they don't want to be seen as intruding on that moment for her but it is now reaching a point where Khloe doesn't want to be openly lying to people, and just staying quiet isn't going to work anymore," the source added.
Revealing that Khloé's inner circle are busy celebrating the news, the family source continued: "This is such a wonderful moment for her: not only is she going to be a mother, she is going to be raising a child with a man she truly loves. Everyone is over the moon for them both."
Interestingly, Keeping up with the Kardashians producer, Jeffrey Jenkins, has reached out to the star on Instagram, writing: "Congrats my beautiful Khloe! You will be a great mom! God bless you all three!"
However, like Kylie, Khloé has yet to confirm the reports personally, so Twitter is understandably feeling a little impatient…
Me waiting for Kylie and Khloe to confirm that they're pregnant! #kyliepregnant #khloepregnant pic.twitter.com/Nk7BHhMnmT

— Ragga (@Ragga0) September 26, 2017
Are @khloekardashian and @KylieJenner pregnant YES OR NO??? #kardashianbabies #kyliepregnant #khloepregnant pic.twitter.com/1lTXDAIIvd

— Jenna Cooke (@yougoJenncoco14) September 26, 2017
My head can't handle all of this Kardashian pregnancy news. #khloepregnant #kylieispregnant #kardashians

— Hannah Floyd (@thehannahfloyd) September 26, 2017