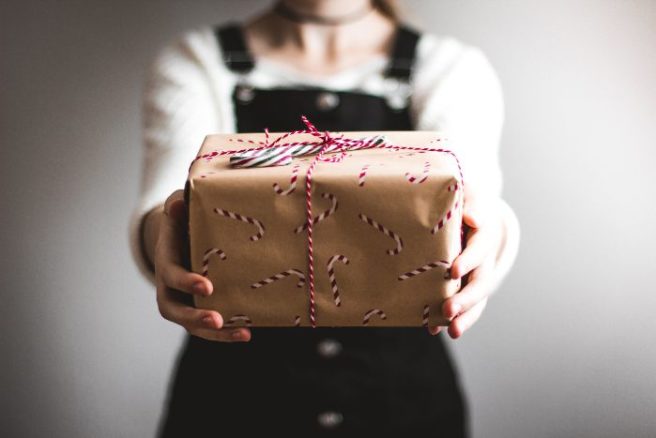 15 perfect Christmas gifts that will definitely make your bestie smile
There is only one month to go until Christmas Day and we have barely made a dint in our shopping list.
But fear not, because we have scoured the Internet for the most perfect presents that will certainly woo your nearest and dearest.
One person at the very top of our list is our best friend. They're the one who shows up at your house with wine after you've had a tough day. The one who always supports ordering more than one dessert. The one who will sing along to cheesy pop music with you.
They deserve something special this Christmas so have a look at these 15 gifts and see what suits them best.
There's something for every budget here so happy shopping!
1. Instax Mini Link (€120)
This is the perfect gadget for your bestie. They can create mini prints of all your greatest memories and have a physical copy of them forever. We capture so many special moments but they always end up stuck on our phone so this device is a god-send. You can print images directly from your smartphone with the Instax Mini Link Smartphone Printer.
2. Brown Fluffy Sloth Slanket (€18.74)
The snuggliest gift ever. This slanket is ideal for the friend who loves to snooze and nap. It is as soft as can be and will make the perfect outfit for your December sleepovers.
3. Lindt Selection Box (€15)
Chocolate is the dream gift, especially when it is Lindt chocolate. This selection box is full of lucious chocolate delights that are going to make Christmas movie nights even better.
4. Too Faced Gingerbread Extra Spicy Limited Edition Eyeshadow Palette (€53.92)
This gorgeous palette is the ultimate gift for the best friend who adores makeup. The Too Faced palette features 18 warm shades. The best thing about this brand is how pigmented the shadows are. They even smell like ​​​fresh baked gingerbread.
5. Personalised Friendship Print (€10.73)
Personalised gifts are always extra special. This beautiful print is bound to make your best friend's Christmas magical. Supporting small businesses on Etsy is our top priority this Christmas.
6. Everything I Know About Love by Dolly Alderton (€12)
This was one of our favourite books of the year. Everything I Know About Love is a memoir about love, sex, friendship, work and everything in between. Dolly Alderton's heartwarming book is bound to teach you some valuable life lessons and remind you of just how special friendship is.
7. The Little Mermaid Water Bottle (€32)
Good for the planet and absolutely adorable. This is the perfect gift for your Disney-lovin' friend. And it's eco-friendly.
8. Bloom & Wild Subscription (Prices Vary)
Is there anything nicer than having fresh flowers in your home? Studies have even found that having fresh flowers in your home is good for your health so why not treat your bestie to a Bloom & Wild subscription?
9. Tickets to The Stella (Prices Vary)
Sometimes the best gifts are ones you can share. Why not bring your best friend to see one of your favourite old movies or even a new release like Last Christmas at the beautiful Stella Cinema?
10. No7 The Beauty Wardrobe Gift Set (€30)
This fabulous gift set contains everything you need to create the best version of yourself, including the No7 The Full 360 Mascara and No7 Shimmer Palette Rose.
11. Pick and Mix Sweets Selection Gift Box (€9.60)
Got a friend with a sweet tooth? This gift is ideal for them. It'll remind them of the days when you used to get pick and mix before the cinema.
12. Carolyn Donnelly Eclectic Bird Trinket Dish (€8)
This dainty little dish is the sweetest gift for the friend who has dozens of jewels. We adore this quirky trinklet dish by Carolyn Donnelly! This dish is the perfect way to store and display earrings and trinkets.
13. Yankee Candle Scented Candle Gift Set (€10.50)
Let Yankee Candle help show someone how much they mean to you by giving them the gift of fragrance which is perfect for any occasion.
14. Two Peas in a Pod Bracelet (€32.21)
If you and your best friend are as close as two peas in a pod then this is the gift for you!
15. Woodland Teapot (€10.55)
An adorable teapot perfect for all of your warm brews. Can you cope with the cute little fox on the lid?