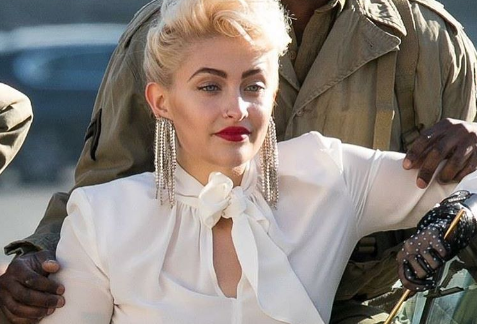 'Watch with caution' Paris Jackson labels 13 Reasons Why 'triggering'
Paris Jackson has spoken out about her feelings on the hit Netflix show 13 Reasons Why.
The daughter of the late Michael Jackson shared a post with her Instagram followers which details why the show could be harmful to viewers.
Paris has previously discussed her own mental health issues, and told her followers that while the show is a great way to open a dialogue about such issues, she feels it may be triggering to those dealing with depression, self-harm or suicidal thoughts.
'Came across this online and i'm not sure what the source is but this is really important to spread towards people that are struggling with depression or anxiety, self-harm, and or suicidal thoughts,' she captioned a snap of a Tumblr post she shared to Instagram.
'This show was an amazing way to get the message across to bullies that they need to stop doing what they are doing, it really did a good job of showing how impactful words and actions can be to other human beings.'
'You can't just do or say things to people without thinking about how it will affect them. but at the same time it is also an extremely triggering thing to watch. please only watch this show with caution and keep in mind that it may put you in a dark place.'
'If you are struggling please don't watch it. if you think you can handle it, please by all means check it out.'
The series, produced by Selena Gomez, follows the story of 17-year-old Hannah Baker, a high-school student who ultimately takes her own life.
Netflix previously released a statement on the issues, saying: 'We wanted to do it in a way where it was honest, and we wanted to make something that can hopefully help people because suicide should never ever be an option.'