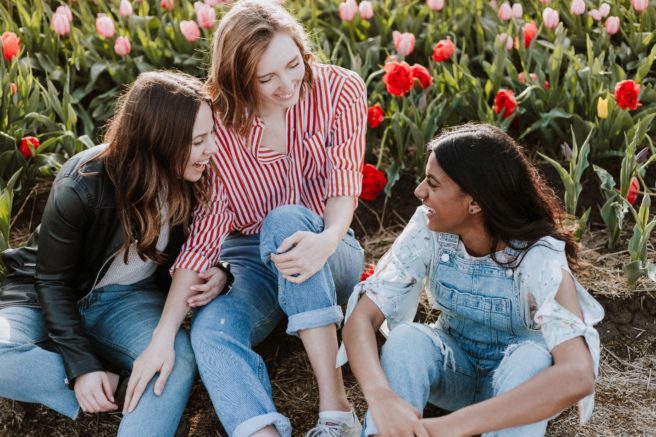 Wardrobe essentials for college students
Who doesn't want to look like a diva and make many heads turn once he steps into college? Long gone are those days when girls used to stick to a few standard clothing options to wear at college. Now girls of all ages prefer looking stylish and comfortable at the same time, focusing greatly on their fashion sense.
College is a fast-paced environment and we all can relate to not having enough time thinking about what to wear every morning. No one can simply wear new clothes every other day of college; you just need a few essential clothing items that you can mix-and-match to make a chic outfit.
Keeping this budget-friendly and sustainability factor in mind, we have come up with this blog that details wardrobe essentials for college students.
When You Need to Look Cool and Comfy
Get on Your Cool Tops
Without a doubt, you must have a few pairs of cool and basic tees in your wardrobe to flaunt with your favorite pair of jeans. You have plenty of options to choose from; you can either opt for plain pocket ones for a casual mood or go for funky graphic tees for a spicy cool attitude.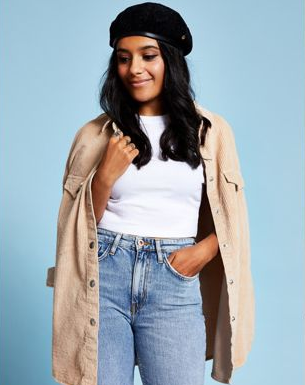 Besides tees, investing in short-sleeved polos is also a good option. They look both stylish and modish, especially when you get your hair tied-up in a loose ponytail or bun. Crop tops, ribbed vest, and neon tank tops are also pretty versatile to carry on your day-today classes. They look nice over a loose pair of mom jeans or even with ribbed denim shorts.
Jackets and Coats 
One cannot overlook the importance of owning leather jackets for women.You must definitely have at least one classic leather jacket or a motorcycle jacket that looks amazing on a variety of tops, and helps transform a tedious nerdy look swiftly. Many decorative jackets with studs, prints, and embroidery can also be found in the market for occasions where you need to look a bit groovy.
Also, don't forget to buy a denim jacket in a neutral color, and you'll soon realize how easily it goes with different outfits. You also need a few coats to protect yourself in those chilly evenings, such as duffle, quilted parka, duster, and swing coats. These coats could be your bestfriend during your commute, while also protecting your clothes from dust.
Quality Jeans and Trousers 
Jeans and trousers are probably those clothing items that you cannot simply go without. Mom jeans, straight-fit jeans, skinny jeans, bootcut denim, distressed denim, culotte jeans, and high-waist jeans should be your key choice for college-wear.
Sweatpants and cotton trousers are also a great choice for casual classroom days. However, keep in mind that slouchy jeans and trousers instead of skinny ones are very popular these days among Gen Z, so make sure you go with the trend!
Long-Sleeved Options 
You must also keep a few sweatshirts in your wardrobe to survive in colder temperatures. You can find many fancy sweatshirts with customized prints of your choice. You can even get a matching print with your group of friends or get a vinyl decal pasted of your batch year!
Besides these, why not try out your leather and denim jackets with a flannel shirt? Also, you must have few cardigans and sweaters that can be styled well over vests and paper-bag jeans.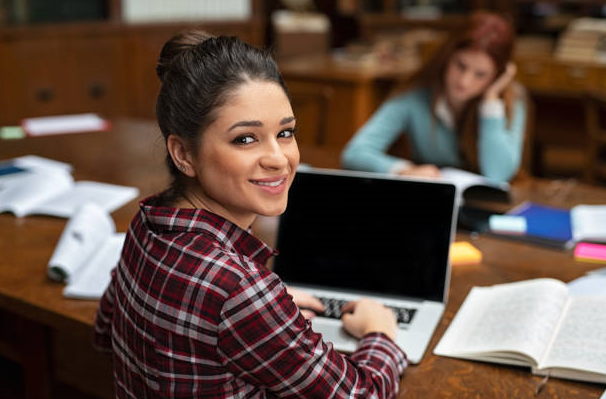 Get the Sporty Vibe On
Sweatproof Garments
The leather bomber jacket for women is not only a statement of fashion, but it is quite handy being sweatproof, sturdy, and friction-less. For women who love sports and need an added protection during busy training hours, such an outerwear is perfect. Besides bomber jackets, padded bras and crop tops made of polyester, nylon, and spandex should be your pick.
Lastly, don't forget leggings, jeggings, and yoga shorts! You can also try on your activewear tracksuit and let your outfit scream your enthusiasm for sports.
During Presentations and Conferences 
Basic Blazer with Button-down Collared Shirt
You can't wear a suit on your college day, regardless of how formal the event is, unless you're going to a job fair! The easiest bet is to get on your button-down collared shirt (preferably in standard colors like black, light blue, gray, and white) and wear it with a nice blazer. Below this duo, you can either wear contrasting cotton chinos, leather pants, or you can give a classy touch with corduroy pants.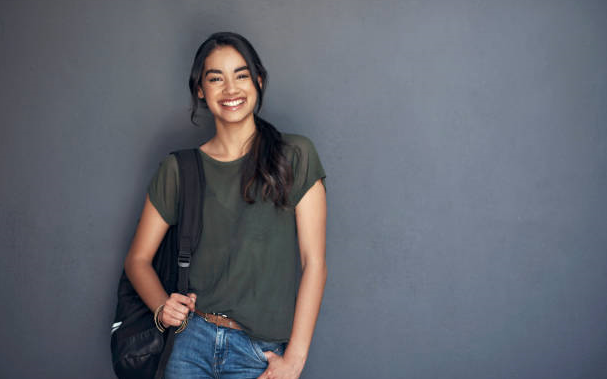 Rock on Weekend Parties
Classy Jumpsuits or Dresses
Jumpsuits come in a variety of styles, from denim to patterned to printed ones! This is one of the most easy-to-carry outfit at game nights, parties, and fun college nightlife. Or, you can carry on a stimulating look by wearing a short-fitted dress with long boots! You can pair up so many dainty accessories with these outfits to modernize your look.
Other Key Essentials
Shoes/Sandals
The best kind of shoes for college wear continues to be sneakers, trainers, espadrilles, canvas shoes, loafers, pumps, along with ankle or knee-length boots. For fancy occasions, you can invest in a pair or two wedges, low kitten heels, or block heels. Completely forget about stilettos and pencil heels, as they won't serve any purpose for your college wardrobe.
Bags & Accessories
Don't carry excessive jewelry, but rather conclude your outfit with a matching scarf, nice simple watch, and few minimal jewelry like rings, bracelets, chains, and tiny studs or earrings. Lastly, the best kinds of bags for college include plain totes, cross body bags, canvas bags, satchels, or a standard leather backpack that never really goes out of fashion.
Every new college day gives you a chance to showcase your creative side through your smartly thought-out outfits. Maintaining a chic image in college is a dream of every girl, and why shouldn't it be? Everyone loves a woman with a great fashion taste and who carries herself well.
Hope the above guide provided you with all the basic ideas about wardrobe essentials for college students. You can effortlessly attain that persona of a stylish college fashionista by combining these ideas smartly.