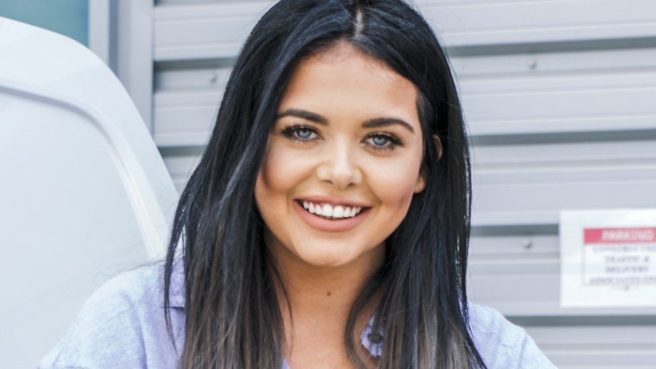 'To all you young girls': Fans praise Scarlett Moffatt's honest Insta post
Scarlett Moffatt is earning huge praise for her latest Instagram post.
The former Gogglebox star and Extra Camp presenter recently took to the social platform to remind her young fans not to believe everything the see online.
The image shows a side-by-side comparison showing a bare-faced selfie and a highly edited full makeup look.
The 27-year-old captioned the upload with a heartwarming message.
"To all you young girls (and older ladies) out there don't believe all you see on social media," she wrote.
"This goes to show what make up and a filter can do love who you are and don't compare yourself to anybody else. As dr Seuss once said…. Today you are You, that is truer than true . There is no one alive who is Youer than You."
Fans were quick to praise the star for her honesty and were full of compliments for both pictures.
"Filter or no filter Scarlett you are beautiful inside and out," one user wrote.
Another said: "U are amazing and so genuine Scarlett and such an inspiration."
Scarlett won the hearts of the nation when she appeared on Channel 4's Gogglebox and once again when she was crowned Queen of the Jungle in 2016.
She has her down-to-earth nature and larger than life personality to thank for her successful TV career and this latest post proves that she won't be changing anytime soon.