This gorge princess pad for sale in Dublin is BONKERS and we need it
Calling all Marilyn Monroe fans!
There is an amazing pad for sale in Clondalkin, and it's interiors are absolutely bonkers, in the best possible way.
Every available surface is painted a different, bright hue, and Marilyn Monroe's iconic smile gleams down from every wall.
From the colourful, leopard print sofas to the polka dot toilet, the princess pad screams fun.
And as for the princess's boudoir? It's decked out in pink ruffles, walls and carpets.
Any Marilyn bed covers, of course.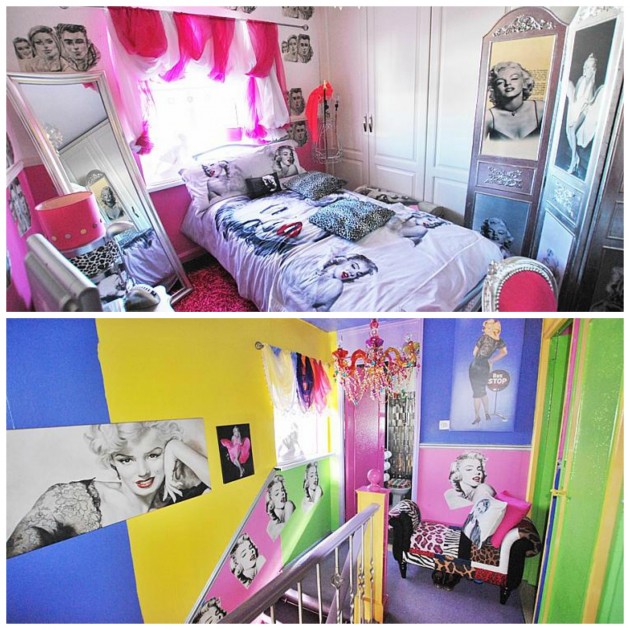 Even the hallway is emblazoned with the classic Hollywood star's face, and rainbow chandeliers hang from every light fixture.
The living room is the epitome of a Barbie dream house, with pink and purple fabric covering every surface, and ornate cushions and decorations in every free space.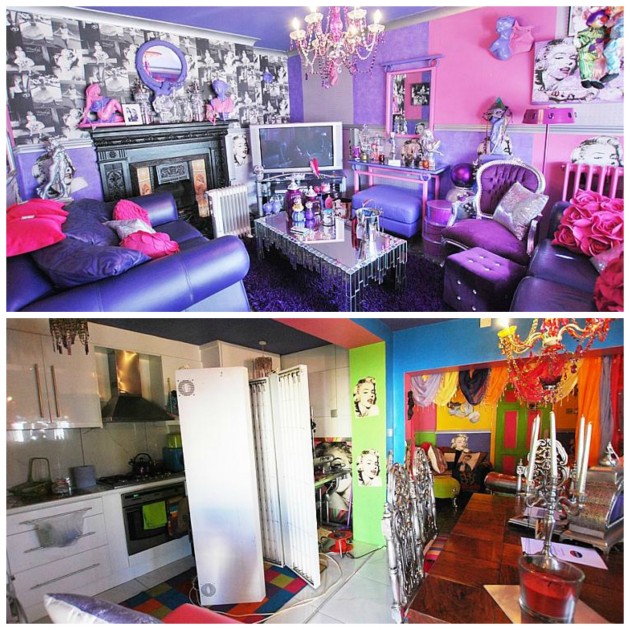 The kitchen seems a little more muted, with modern, white fittings.
That is, until you notice the sun bed in the middle of it.
According to auctioneer Ray Cooke's site, the three bedroom end of terrace property is located in the quaint cul de sac of Harelawn Drive, Dublin 22, within arm's reach of Liffey Valley Shopping Centre and the M50 Motorway.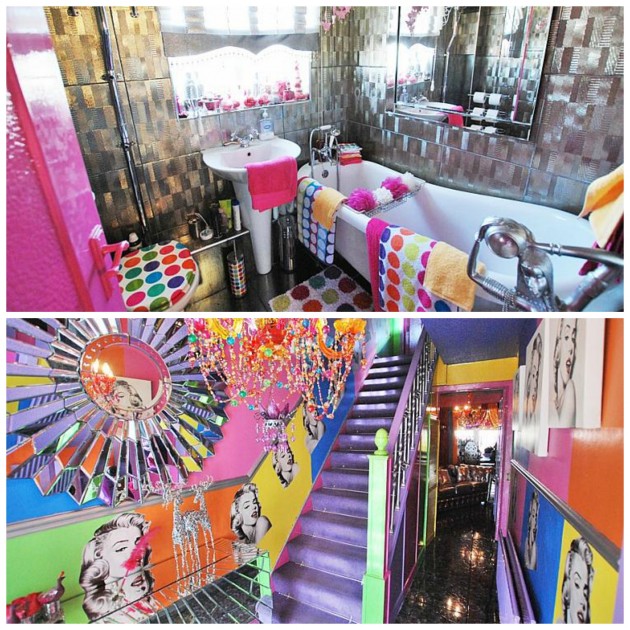 "No. 44 is immaculately presented and boasts quirky decor throughout," reads the ad.
You can say that again!