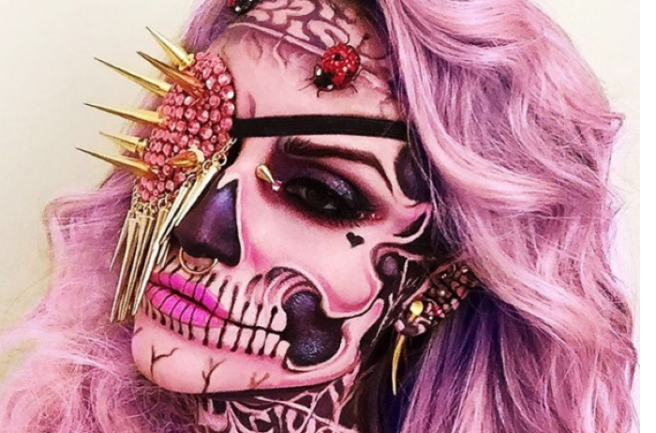 This amazing beauty blogger has us planning our Halloween costumes
Ladies, it's never too early to start planning your Halloween costume (even if it is 10 months away…).
With that in mind, we'd like to introduce you to one of the most talented makeup artists we have ever seen!
Vanessa Davis is a British MUA, who specialises in theatrical and artistic looks, such as skulls and butterflies.
Vanessa has gained over 169,000 followers in just over 12 months, which is extremely impressive in our opinion.
She uses a number of different tools and paints to achieve her breathtaking looks, such as UV paint, glitter and acrylics.
Vanessa has not posted any images of a regular, day-to-day makeup, but this Halloween inspo is giving us all the feels.
You've got mad skills girl!