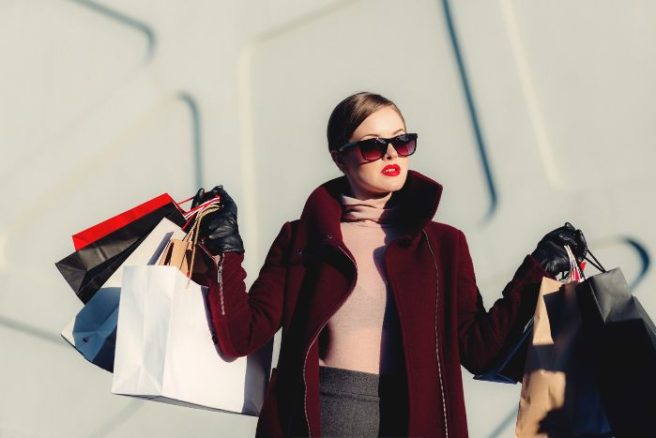 Time to get shopping: The ultimate shopping night at The Square
This Friday November 29th, The Square Tallaght is hosting The Ultimate Shopping Night and everyone is welcome! Kicking off at 5pm, customers can shop 'til they drop with massive discounts throughout the centre from fashions and homeware to technology, beauty and more, as well as a live DJ, giveaways, tasty food sampling and live entertainment to keep spirits high!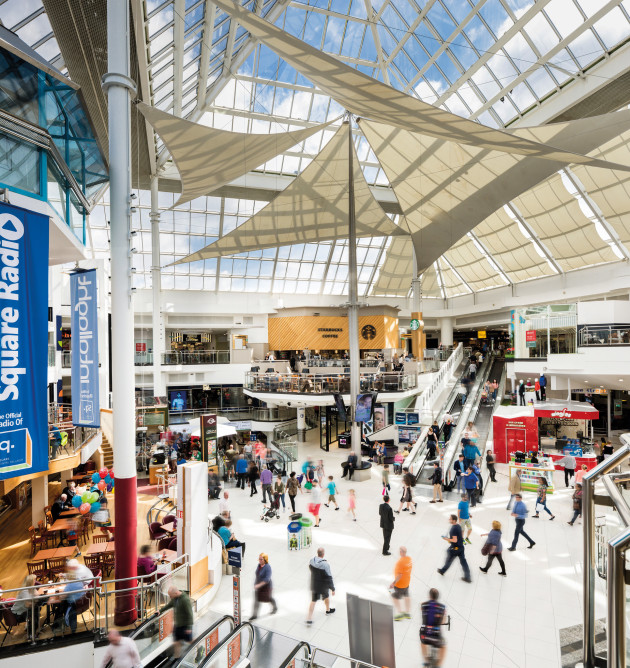 If the shopping gets too much, take a break with a complimentary shoulder massage or snap a selfie in the selfie studio.
The team at The Square Tallaght want to make the Christmas shopping experience as easy and enjoyable as possible and customers on the night can also avail of the complimentary gift-wrapping service so no need to spend Christmas Eve surrounded by wrapping paper and ribbon!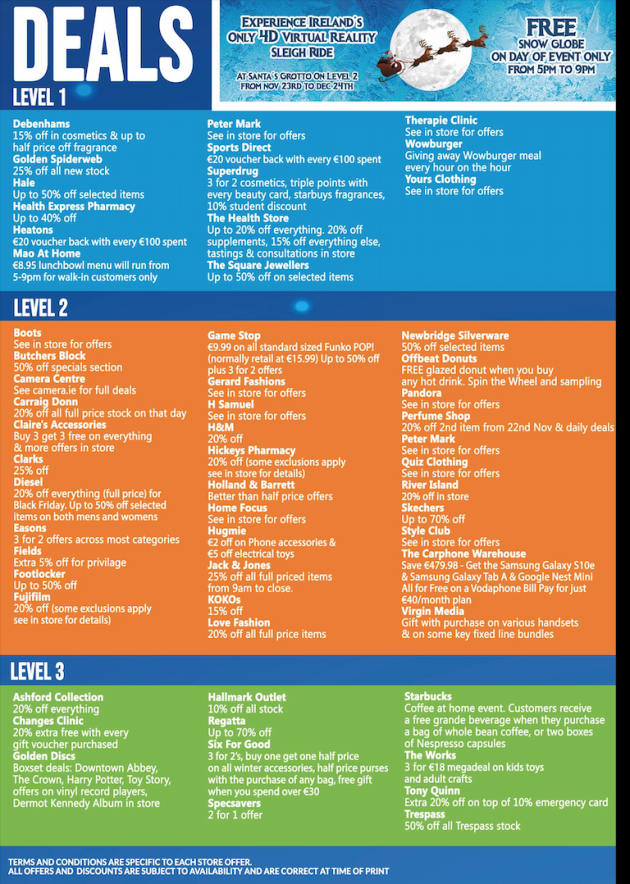 The Square Tallaght Black Friday Discounts:
Ashford Collection: 20% off everything
Boots: see in store for offers
Butchers Block: 50% off special selection
Camera Centre: Visit camera.ie for details
Carraig Donn: 20% off full price items
Changes Clinic: 20% extra free with every gift voucher purchased
Claire's Accessories: Buy 3 get 3 free on everything
Clarks: 25% off
Debenhams: 15% off cosmetics & up to 50% off fragrance
Diesel: 20% off everything (full price items) Up to 50% off selected items
Easons: 3 for 2 offers across most categories
Fields: Extra 5% off for privilege
Footlocker: Up to 50% off
Fujifilm: Up to 20% off
Game Stop: Up to 50% off plus 3 for 2 offers
Gerard Fashions: See in store for offers
Golden Discs: Box Set deals, offers in vinyl record players and more
Golden Spiderweb: 25% off all new stock
H Samuel: See in store for offers
H&M: 20% off
Hale: Up top 50% off selected items
Hallmark outlet: 10% off all stock
Health Express Pharmacy: Up to 40% off
Heatons: €20 back with every €100 spent
Hickeys Pharmacy: Up to 20% off
Holland & Barrett: Better than half price offers
Home Focus: See in store for details
Hugmie: €2 off phone accessories & €5 off electrical toys
Jack & Jones: 25% off all full price items
KoKos: 15% off
Love Fashion: 20% off full price items
Mao at Home: €8.95 lunchbowl menu will from 5-9pm for walk in customers
Newbridge Silverware: 50% off selected items
Offbeat Donuts: Free glazed donut with any hot drink, spin the wheel & sampling
Pandora: See in store for offers
Perfume Shop: 20% off second item & daily deals
Peter Mark: See in store for offers
Quiz Clothing: See in store for details
Regatta: Up to 70% off
River Island: 20% off in store
Six For Good: Lots of offers in store
Skechers: Up to 70% off
Specsavers: 2 for 1 offers
Sports Direct: €20 voucher back with every €100 spent
Style Club: See in store for offers
Superdrug: 3 for 2 cosmetics, triple points with every beauty card, starbuys fragrances, 10% student discount
The Carphone Warehouse: Offers in store
The Health Store: 20% off supplements 15% off everything else
The Square Jewellers: Up to 50% off selected items
The Works: 3 for €18 megadeal on kids toys and adult crafts
Therapie: See in store for offers
Trespass: 50% off all trespass stock
Wowburger: Wowburger meal giveaway every hour on the hour
Yours Clothing: See in store for offers
For more information visit www.thesquare.ie