The realities of being a recently single girl
Being single can be amazing, but it has it's down sides too. What you think single girls do, may be very far from the truth….
1. There is Loads of Free Time To Get Cultured
Expectation:
You can finally go to The Museum Of Modern Art now.
Reality:
Watching 9 Seasons of Supernatural in 5 Days
2. We Will Go On Loads Of Dates To See What We Really Want in Men
Expectation:
There's so many to choose from.
Reality:
Install Tinder, chat for a while, they ask you for coffee, you turn off your phone and hide it under your pillow.
3. You're Group Of Friends Will Go Out For Cocktails Like Sophisticated Singletons
Expectation:
That is SUCH a Samantha thing to say!
Reality:
Our friends are degenerates. But we love them anyway!
4. This Will Be a Journey of Self Discovery
Expectation:
You will meditate, explore song lyrics and catch up on some modern poetry and theatre.
Reality:
5 hours a day scrolling through Facebook, Instagram and Twitter.
5. We Will Grow More Confident in Being Alone
Expectation:
Our thoughts are so profound.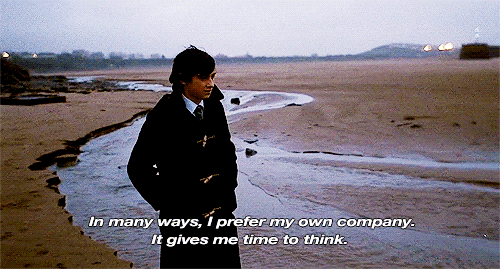 Reality:
All we can think about is food and sex.
6. Time To Start Exercising And Get Really Hot and Skinny
Expectation:
We're gonna look like a Victoria Secrets model.
Reality:
Where's my second dinner?
7. Becoming A Goddess in the Kitchen
Expectation:
Courgette pasta, home made granola, paleo banana bread. Move over Nigella.
Reality:
It's actually cheaper to not cook. Who knew.
8. It's Time to Find An Older And Mature Man
Expectation:
These men are everywhere, and they'd be delighted to have a young hot ass like this.
Reality:
Okay, where are all the men? Seriously.
9. Being Immaculately Dressed Every Day
Expectation:
Head to toe in beautiful Zara blouses and sophisticated trousers.
Reality:
Too many fancy clothes are dry clean only.
10. Starting to Save Money To Travel
Expectation:
The world is waiting. Lets's go!
Reality:
Must buy clothes.
via our content partner C