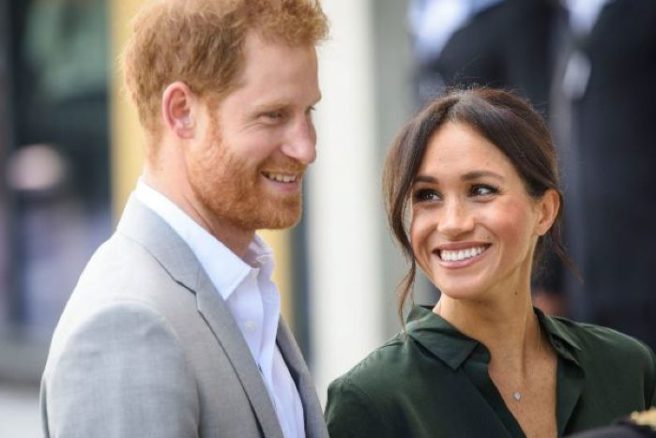 The Duke and Duchess of Sussex introduce their son to the world
The Duke and Duchess of Sussex have introduced their beautiful baby boy to the world. Photos of the family were taken in St. George's Hall this afternoon.
Harry and Meghan have been enjoying their time as a family-of-three in private since their son was born.
Meghan gave birth to their son in the early hours of the morning on May 6. The former actress welcomed their baby boy at 05.26 am. He weighed 7lbs 3oz (3.2kg).
The Duke and Duchess of Cambridge also congratulated the new parents on the safe arrival of their baby boy.
Harry and Meghan presented their two-day-old son to the world from inside St George's Hall at Windsor Castle, where they celebrated their wedding anniversary just over a year ago. #BabySussex #RoyalBaby pic.twitter.com/8iJkpUipNo

— Emily Nash (@emynash) May 8, 2019
William said he was "absolutely thrilled" about the birth of the Duke and Duchess of Sussex's son.
He also revealed that he was "looking forward to seeing them in the next few days when things have quietened down."
William joked: "I'm very pleased and glad to welcome my own brother into the sleep deprivation society that is parenting."
Queen Elizabeth will meet her great-grandson at Windsor Castle later today. Baby Sussex is her eight great-grandchild.
Huge congratulations to Harry and Meghan. Their son is absolutely adorable!