Moving fast! Robin Thicke and his 20-year-old love are ENGAGED
It seems like only yesterday that he split from Paula Patton, his wife of a decade and the mother of his young son.
Indeed, their divorce was only finalised in March.
Then of course, a little over a year ago, Robin Thicke released a new album touchingly entitled Paula, which he dedicated to her.
But if recent reports are to be believed, Mr Thicke is a fast mover: the Grammy-winner is now… engaged!
He got down on one knee recently, with his overjoyed 20-year-old girlfriend of ten months, April Love Geary, immediately accepting his proposal.
According to a source who spoke to Life & Style, the 38-year-old Blurred Lines singer simply doesn't want to risk losing April – and so is happy to see their relationship move fast.
"Both his parents have told him to take some time and not rush into marriage again so soon," the same source adds.
Seemingly he's not listening to those pleas: "They go almost everywhere together. He's totally obsessed with her," they continued.
However, as the pair have no date yet in mind – and as his divorce is so recent – he's apparently not ready for April to go public with a ring just yet.
"He's aware of how things look," another, separate friend confided. "He absolute wants to commit to her fully and thinks she's The One – but he also reckons they should wait a while before making a formal annoucement."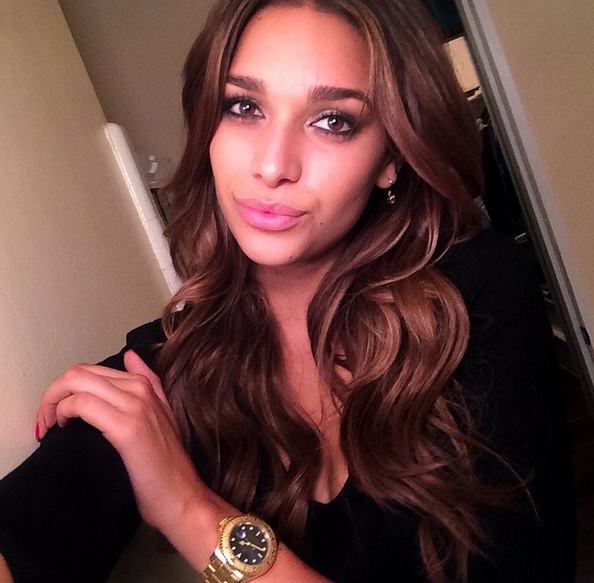 Robin and April only made their red-carpet debut in May, when they hit the Cannes festival together – with numerous onlookers there saying they couldn't keep their hands off each other.
We're awaiting official confirmation, but a huge big congratulations to the happy couple regardless!