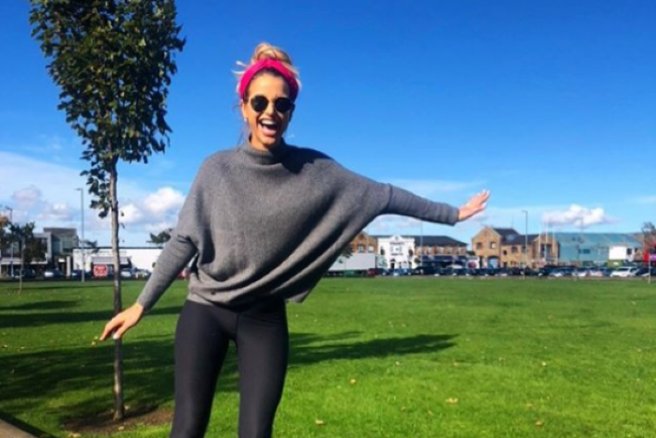 Vogue Williams shared the most adorable snap of her and baby Theodore.
And we cannot handle how cute he is!
The mum wanted to get her hair done but wasn't sure if this was a possibility with her son in her care.
The mum shared an adorable selfie with her son and her hairdresser in the salon, saying: "I'm testing the waters of where I can bring Theodore.
"So far it's everywhere, which is good because I don't want to leave his side!"
Theodore looks like a tiny train conductor in his collared onesie and wide-brimmed cap.
He looks too cute pouting with full lips just like his mum's.
Many fans have already commented on the photo, advising Vogue to cherish these moments she has with her son while she can.
"Awwww so sweet! Mummy & Son time all the time, love it", said one fan.
"Take them everywhere! Extra pairs of hands are great in any form!!" said another.
Vogue has enjoyed spending as much time as she can with little Theodore and loves having a bring along buddy to take with her wherever she goes.
The young mum and her husband Spencer welcomed their son into the world on September 5th.
And since then, they have began to discover the ins and outs of parenting, including the pros of day dates.
We are glad to see Vogue treasuring her time with her son and can't wait to see how he grows to look more like his mummy and daddy each day.