After 12 years and 22 cycles, the search for America's Next Top Model is finally coming to an end.
Tyra Banks confirmed last night via Twitter that the show had been cancelled by the CW network, saying she "truly" believed it was time.
TYRA MAIL! Thinking #ANTM22 should be our last cycle. I truly believe it's time. May your pics be forever fierce. Keep on Smizing! Tyra

— Tyra Banks (@tyrabanks) October 14, 2015
The former model recently launched her own lifestyle show, FabLife, but somehow we doubt it will ever reach the dizzy heights of ANTM. After all, it won't have Miss J Alexander.
To help us come to terms with our loss, we've rounded up some of the best (read: most mental) ANTM moments…
1. When Rebecca full-on fainted during her critique in Cycle 4
Love how everyone looks shocked but doesn't move a muscle.
2. When poor Alexandra fell before she'd even reached the catwalk…
…And was hit by a giant pendulum literally 30 seconds later.
3. Any time cycle 5 winner Lisa D'Amato was on screen
'Caaaaaalm downnnn.'
4. That time Tyra herself fainted while delivering some Tyra Mail
5. But wait! It was just acting… ACTING! ACTING! ACTING!
6. Her stellar modelling advice in Cycle 8
Be a hoe, then make it fashion – simples.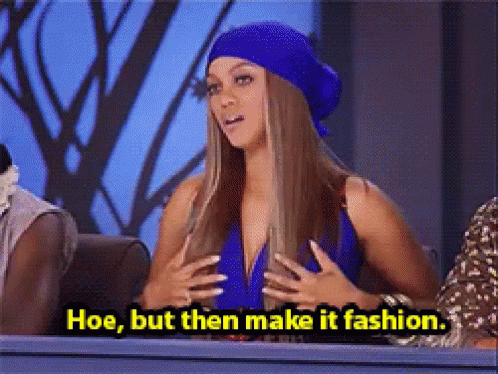 7. Basically any time Miss J Alexander was confused…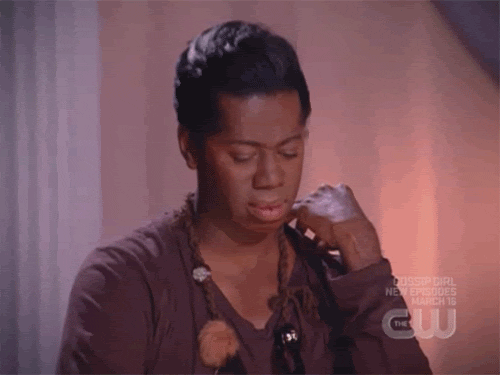 8. When we finally learnt how to smile like a true model
Smize, people. SMIZE.
Not like this…
9. And of course, Tyra's epic rant at Tiffany in Cycle 4.
'I HAVE NEVER YELLED AT A GIRL LIKE THIS'
Thanks for the memories, Ty-Ty.