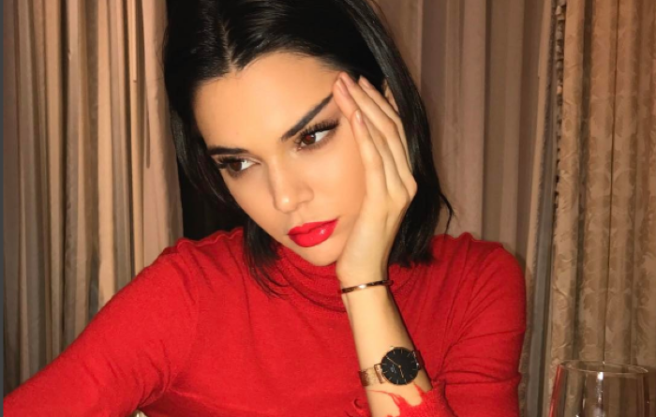 Kendall Jenner has opened up about her terrifying ordeal with her alleged stalker.
The 21-year-old reality TV star has given details about an incident which occurred when she found her stalker loitering outside her house, waiting for her to return.
"So, I came home one night and there was a guy sitting on the side of my street, and I was like, 'That's so weird.' He just looked like a homeless man sitting in his knees…in the street," she said, in the sneak peak of a new episode leaked by E!
"I drove around and went into my house and I watched the gate close. I turned my car off, getting my stuff together. I'm about to open my door and I look in my rearview mirror and he was standing right there. I just saw his figure, in the gate right behind my car."
"I was like, 'No, you need to leave,'" she says in the video clip.
"I called one of my friends immediately. I'm sobbing, crying.He's at my window, banging on my window, screaming at me," she continued.
"So then I finally start backing out and I get to my gate. The gate opens and I get out. He all of sudden starts running after me."
The model detailed how the stalker has caused her to lose her independence, as she has had to beef up her security measures astronomically.
Kendall's home was also burgled recently, with €187,000 worth of diamonds stolen from her room.
Oh, and while we have you; don't forget to have your say in the inaugural SHEmazing Awards this May! It's time to vote, and you can do it right here!