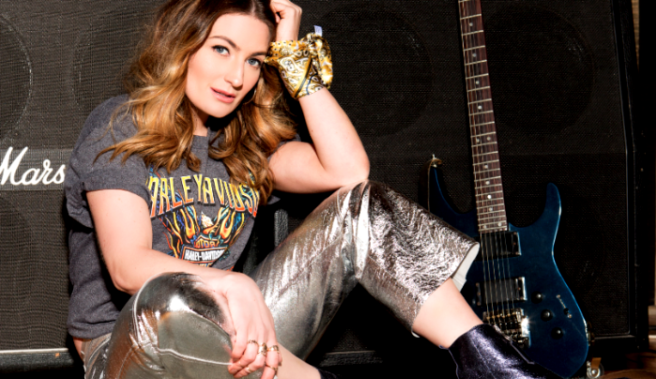 Courtney Smith has been a style maven in Ireland for close to a decade, and last year she released her first collection with Shoe Lab.
We didn't think it could get any better, but Courtney is gearing up for the launch of her second collection and we're totally in love with it.
Speaking to the Style Icon nominee for the inaugural SHEmazing! Awards, she said that she wanted to keep the campaign very authentic: "The vibe for the shoot was to truly show people that kinda rock'n'roll vibe we were inspired by.
"Bring it back to music as the main influence which is why we shot in a recording studio," she explained.
The new campaign is staying very true to Courtney's unique style, and she wanted to show how she would style the boot collection with her own clothes.
"This season we felt it important to showcase my personal style more which is what inspired the collection in the first place, so all the clothing is actually from my own wardrobe… showing how I would style up my own boots."
And when asked about how she feels to be launching a second collection, she said that she couldn't be more over the moon.
"[A] second collection for me is a huge deal because it's only off the back of the success and demand from the first collection.
"We decided to be even bolder this time and kick it up a notch with the fabrics and styles too so I hope people will love them for summer, for festivals and in general really."
The Rock Luxe collection introduces The Bolans, The Stardust, The Blackhearts, The Richards and The Iggys. Fans will also be delighted to know that due to a huge demand, the Suzi Q boots are back from last season with a new green leather and suede combo.
The collection launches online and in store on May 2, and we basically want every single style available.