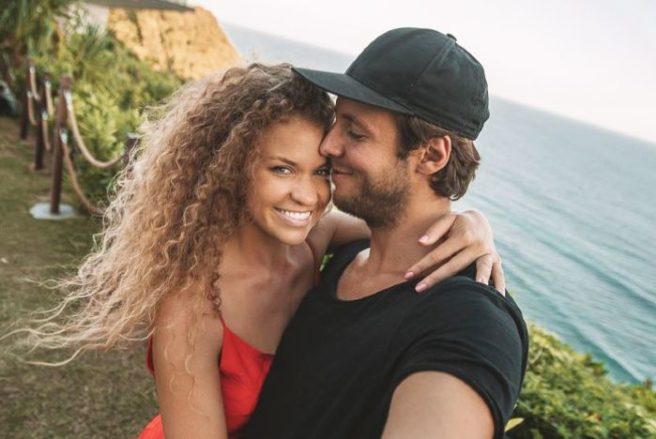 Three members of a social media travel and adventure collective called High on Life have tragically died in a waterfall incident.
Ryker Gamble, Alexey Lyakh and Megan Scraper were visiting Shannon Falls in British Columbia when the incident happened.
According to The Vancouver Sun, Scraper slipped and fell while swimming at the top of Shannon Falls, with Gamble and Lyakh also getting swept away by the falls as they tried to help her.
The tragic incident has left their friends and families, and their collective 1.6 million followers across social media, devastated.
The trio were aged 30, 30 and 29 respectively.
The High on Life group travel the world together and post videos of their amazing holiday destinations and adventures to Instagram and YouTube.
'High On Life is the attitude to embrace all of life's opportunities with a positive outlook and energy,' reads their Facebook page.
The group have previously come under fire for promoting unsafe activity, with their social media profiles showing them walking across condemned bridges miles up from the ground, and jumping off balconies into swimming pools.
The remaining group members have set up a Go-Fund-Me page in the hopes of raising $50,000 to donate to causes close to the trio's hearts.
'There are truly no words that can be said to ease the pain and the devastation that their families are all going through right now,' they wrote.
'Our gift to them is to use the money raised to cover the costs of the Celebration of Life that will commemorate all three of these beautiful lives. '