Have you ever wondered what life would be like if you were part of the Kardashian/ Jenner clan?
Well, I have spent hours lying awake at night, thinking about the Gucci bags, fancy cars and amazing holidays.
And then I get up in a rainy Dublin, put on my Penneys jeans and get the 47 bus to my job. Sad.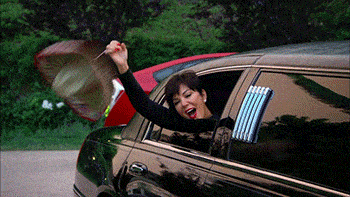 Anyway, while very few of us may ever get close enough to actually be part of the family – the option to work for the family is real.
The boss bitch that is Kris Jenner is currently hiring a personal assistant, and please, take my CV right now.
The matriarch and momager announced this week that she's partnering with Bumble Bizz, the networking extension of the popular dating app, to find her next assistant.
So all you have to do is swipe right… simples.
What will the job entail?
"The person who generates enough buzz will join Kris Jenner's personal team to work directly with her on daily scheduling and organisational tasks and, without a doubt, benefit from a once-in-a-lifetime mentorship," said Bumble, in a statement.
Sorry but can you imagine the PERKS that come with this job?
The fashion and the travel would be worth it alone, I'd almost work for free. (Almost).
Kris shared the news on her Instagram page, where she posted a screenshot of her Bumble Bizz profile.
She has described herself as an "Entrepreneur, Producer, Brand Builder, Manager," in her bio, "Looking for a Personal Assistant and using Bumble Bizz to connect with candidates. Match with me to see if you're a good fit."
The job would of course be based in California, but honestly, I'll book a one-way flight right now.
KRIS – look me up hun!