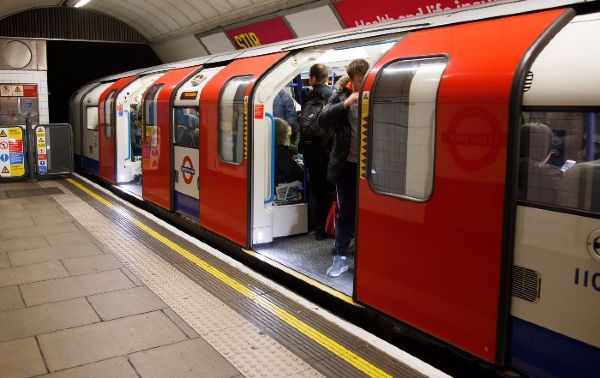 Emergency services are on high alert in London after reports of an explosion on a tube train.
The incident occurred at Parsons Green Tube station this morning, and 22 people were injured.
Pictures uploaded to Twitter show an explosion in a bucket concealed in a shopping bag.
Work colleague was on district line train at Parsons Green when bag exploded #london pic.twitter.com/1yXOsFVAJ1

— Andy Webb (@andyjohnw) September 15, 2017
'I was on the Tube, we had just stopped at Parsons Green, I was on my way up from Wimbledon towards Paddington and suddenly there was panic, lots of people shouting, screaming, lots of screaming,' an eyewitness told Breaking News.
'There was a woman on the platform who said she had seen a bag, a flash and a bang, so obviously something had gone off.'
'It was an absolutely packed, rush-hour District Line train from Wimbledon to Edgware Road.'
Photo of "bomb" used in #London tube-attack.

Looks like UK has reached the "low-tier jihad"-level. pic.twitter.com/A7B3jwcKS3

— Hananya Naftali (@HananyaNaftali) September 15, 2017
'I saw crying women, there was lots of shouting and screaming, there was a bit of a crush on the stairs going down to the streets.'
The crude explosive was detonated at around 8.20am.
'We have a number of resources and specialists officers in attendance at the incident at #ParsonsGreen tube station' reads a tweet from The London Fire Brigade.