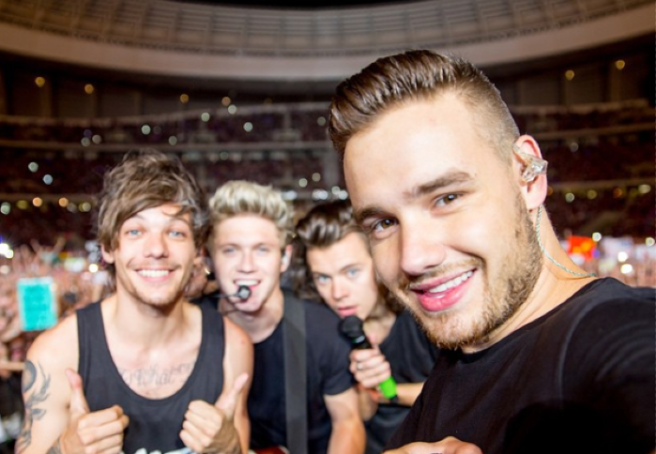 One Direction: love them or hate them – you can't deny how bloody catchy their tunes are. Plus, the lads are very easy on the eye.
And there's some good news for fans, it seems that we could be bobbin' along to some new beats.
Liam Payne was asked if there was a possibility if One Direction could reunite and he replied:"There is, definitely."
Now, before you start the fan girl screaming – Payne has indicated that it could be a while away yet.
So we could be growing beards by the time they take the stage.
"I think it would be nice if we could get back together, but we'll see. In time. All in good time," hinted Liam.
It's @LiamPayne! #BMILondonAwards #OneDirection pic.twitter.com/HWrHpo2Yng

— BMI London (@BMILondon) October 1, 2018
Teasing us at the BMI London Awards, the 25-year-old said he had recently met up with Louis Tomlinson.
But of course, he couldn't say what it was in relation to – SOBS.
"I've been in touch with Niall (Horan) and Harry (Styles) a little bit," added Payne.
It's hard to contain the excitement, as the lads have kept us waiting for three years and counting.
One Direction broke fans hearts around the world when they announced a hiatus in 2015.
Though we'd love to see some new music from the group, we are remaining sceptical – each of the boys have done very well for themselves since their break.
But, a gal can dream.