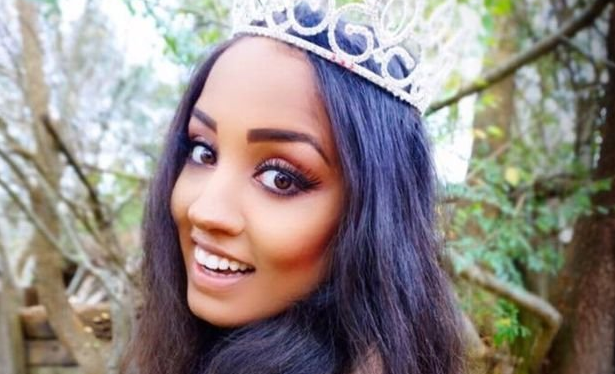 Zoiey Smale, the winner of Miss UK 2017, has handed over her crown after pageant officials told her to "lose as much weight as she could" before competing at an international level.
After winning the title in June of this year, the 28-year-old was gearing up to represent her country at Miss United Continents in Ecuador next month.
However, the size 10 model has removed herself from the competition after international directors suggested she was too heavy to be a serious contender.
Current mood pic.twitter.com/n7pP7iK5wR

— Zeezus (@Zo13y) August 11, 2017
Speaking to The Independent, Zoiey revealed how the experience has prompted her to take a break form pageants, and instead use her voice to promote body-confidence.
"She [the UK director of Miss United Continents] told me every pageant has their own criteria but did tell me she wasn't happy with the international directors' decision," she said.
"I can't represent a company that thinks it's OK to body shame women because they don't have the right measurements," she went on. "I was asked to submit every measurement on my body, which I didn't do. My measurements should be irrelevant."
She added: "I thought I'd entered a competition supported the empowerment of women. But it went against everything that I stand for and it wasn't the pageant for me."
Less than a month till I represent GB in the world finals #london2017 pic.twitter.com/GPueV99PZc

— Zeezus (@Zo13y) August 6, 2017
Having first competed at the tender age of 18, this is the first time Zoiey has witnessed this kind of body-shaming in the pageant industry.
She ever revealed how winning three national titles helped her to battle an eating disorder she developed as a teenager.
"I used to hunch and make myself smaller to not stand out. I put pressure on myself to be as small as possible and developed a unhealthy view of myself and food."
"Pageants were a place where they embraced my height so it helped me develop a love for myself. I didn't take them very seriously but I saw a side that was alien to me: empowerment."
Following her revelations, Zoiey says she has received numerous emails praisng her descion to drop the title.
She may not get the chance to be crowned Miss United Continents, but she's still a Queen to us.