Love Island's Malin Andersson has updated fans on her baby girl Consy, who was born seven weeks early on December 23.
The new mum confirmed her daughter's arrival on Instagram by sharing a photo of her little girl covered in wires in the hospital's intensive care unit.
The 25-year-old explained that her daughter will have to be cared for at Great Ormond Street hospital due to complications.
Taking to Instagram, Malin shared that they are still at the hospital with their daughter. She thanked fans for their waves of support during such a harrowing time.
"Thanks for all your well wishes and messages of support," she wrote.
The reality star continued: "It's an emotional rollercoaster at the moment. Keep praying for Consy."
She also tweeted saying that this is the 'hardest' thing she has ever experienced in her life. We can't even begin to image how the new mum feels.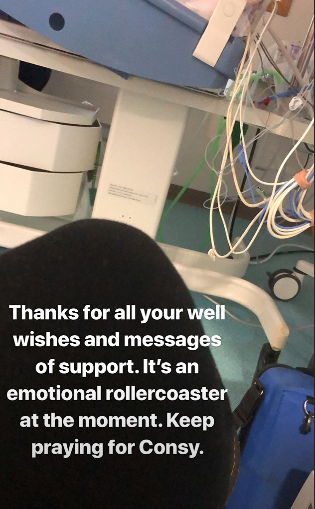 Fans were quick to reassure the new mum that her daughter will be okay.
"Sending prayers and love your way. I know everything is going to be okay," one wrote.
Another said: "God only makes you go through things that he knows you'll be able to handle. Praying for Consy. You got this momma."
"Both my niece & nephew were 2 months premature and they are fine. Amazing how far medical science has come for prem babies. Stay strong and keep touching and stroking her. She can still feel her mummy and helps calm and soothe her," another woman reassured the Love Island star.
We are wishing little Consy a speedy recovery.