It's International Women's Day today, and what better time to celebrate being a woman?
Instead of focusing on the negatives of inequality and gender imbalance, we wanted to take today to focus on all the positives that come with being a woman.
Here are a few that came to mind…
We're better learners
Women tend to have a better approach to expanding our minds. Research shows we're also more flexible, attentive and organised, which all make for better learning abilities. This makes sense when you consider that girlsachieve better grades in all subjects all over the world according to a global meta-analysis by the American Psychological Association. Which brings us to our next point…
We're more likely to graduate
In recent years, the gender balance in third-level education has shifted. As of 2013, over half of women aged 25-34 had a third-level degree, compared to just over 40% of their male counterparts. We've come a long way from not even being allowed to attend third-level education. The first female college students in Ireland weren't admitted until 1885, and the first female professor was appointed just over 100 years ago, in 1910.
We have stronger immune systems
We can thank our oestrogen for this one. The mostly female hormone is said to confront a particular enzyme that hinders our body's first line of defence against infections and viruses. With our hormones protecting our own defences, we're free to recover from sickness much more quickly.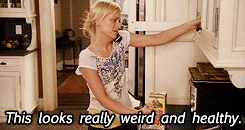 We're less impulsive (yes, that's a good thing)
Aside from the obvious testosterone levels, which tend to make men more aggressive and impulsive, women's secret weapon of oestrogen, once again, protects us from making rash decisions. Well, unless shoes/chocolate/50% off sales are involved…
We're better in job interviews
Sometimes it can feel like women suffer at the hands of inequality when it comes to jobs, interviews and the career ladder in general. However, research shows that women actually fare better in job interviews than men, as well as being able to handle the stress that comes along with it. Speaking of women in jobs, an Ibec report released today shows that companies that have proper gender balance are more profitable. Ka-ching.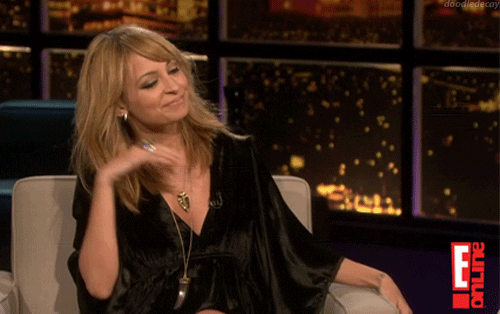 We're brilliant communicators
This one probably comes as no surprise, especially when you consider that women speak a lot more than men in general. Studies have shown that women say an average of 20,000 words per day – that's more than double the amount that men say.
It's true – women really ARE better at multi-tasking
Women have been shown to have stronger memory systems and better concentration than men, meaning we can handle more than one task at once. If you're reading this while simultaneously planning Saturday's night out in your WhatsApp group, thinking about what to make for dinner and fending off emails from your boss, you'll know what we're talking about.
We get genuine pleasure from chocolate
Okay, not always a good thing when you're hoping to drop five pounds by the summer, but just take a minute to appreciate what it must be like to get no comfort or pleasure from a piece of chocolate. Think about all those bad days or sluggish afternoons in work, or even a bad breakup, when some of the best comfort came from a massive bar of Cadbury. Women's serotonin levels are higher and more sensitive than men's, meaning we genuinely feel a heightened sense of warmth, calmness and comfort when indulging in chocolate. This pleasure doesn't tend to come for men.
And the big one – we live longer
According to a New England Centenarian Study, 85% of those over the age of 100 in the world are women. In general, women tend to live 5-10 years longer than men. Sorry, lads.
Jenny Darmody blogs at LifeStyleSmile, where a longer version of this article first appeared.
Created by sisters Claire and Jenny, LifeStyleSmile is a little bit of everything: beauty, fashion, TV, movies, books, baking – and all things funny and random too.