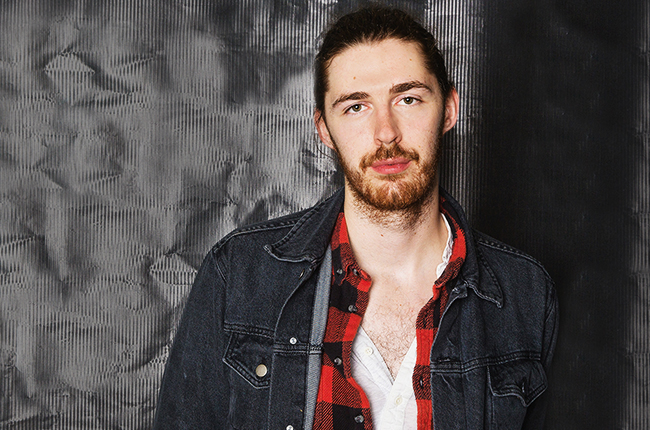 Hozier may be known for his sombre tone and complex lyrics, but last night the singer-songwriter proved he is full of the spirit of Christmas when he performed a surprise gig for a very special cause.
The Wicklow native dropped into Laura Lynn's Children's Hospice in Dublin to perform for a crowd of parents and children who had gathered for a special Christmas lights ceremony.
He took to the stage alongside Irish indie rockers Ham Sandwich for a touching rendition of Winter Wonderland.
We are so honoured to have had the incredible @Hozier as our special guest this evening! Thank you @Hozier for taking the time from your very busy schedule to perform for our families & visitors. Your presence most definitely helped to #LightUpLauraLynn!! pic.twitter.com/M4A75Z7LJG

— LauraLynn (@LauraLynnHouse) November 26, 2017
With legends @Ham_Sandwich who were at @LauraLynnHouse singing songs today as part of #LightUpLauraLynn. Thanks to the amazing folks there for this lil handmade jumper. https://t.co/jA5qNZ1aum

— Hozier (@Hozier) November 26, 2017
Decked out in his Christmas best, Hozier wore a brightly lit festive jumper, featuring The Animal from The Muppets Show made using felt and fairy lights.
According to Twitter user @RianRyan, the jumper was specially made for him by some of the kids ar Laura Lynn House.
Twitter is flooded with clips from event-goers who captured the magical moment for everyone to enjoy.
Check it out for yourself:
#WinterWonderland @LauraLynnHouse for #LightUpLauraLynn with @Hozier pic.twitter.com/drF5oSW7F6

— Michelle Reynolds (@MichellePRey) November 26, 2017
Laura Lynn provides a number of invaluable services for children with life-limiting conditions and their families, ranging from symptom management to bereavement support.
For more information please visit www.lauralynn.ie.