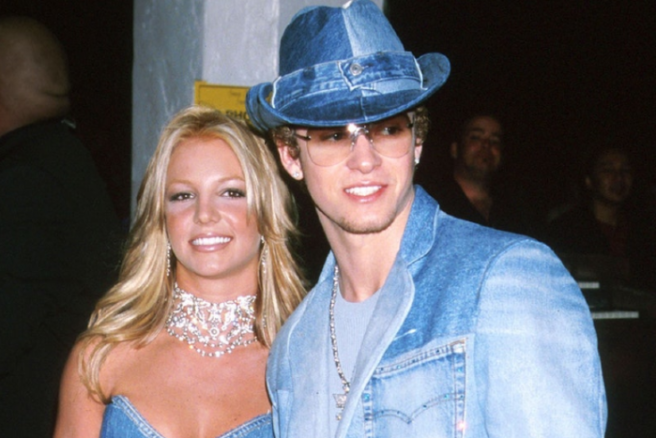 Anyone who remembers the long lost days of Britney Spears and Justin Timberlake's tumultuous relationship will recall that they were literally WORSHIPPED as King and Queen of Pop.
Their break-up shook the entire world, especially following allegations of Britney cheating on Justin with her choreographer.
The drama was intense, but JT had another bomb to drop on us: the unbelievable break-up tune that is Cry Me A River.
Let's be honest, it gives everyone chills. The boy was HELLA angry, and it comes across in the song. He even put a Britney lookalike in the music video, which caused absolute mayhem as fans dissected the meaning behind every word.
In the video, JT breaks into the Brit look-alike's house, has some raunchy fun with a hot brunette and films the whole thing.
He waits for her to get home, then when the pop princess emerges from the shower his sex video is playing on her TV screen. So yeah, he was a tad bitter.
In his new book, Hindsight: & All the Things I Can't See in Front of Me, the singer, actor and former *NSYNC band member (never forget) wrote:
"I've been scorned. I've been pissed off. I wrote Cry Me a River in two hours. I didn't plan on writing it."
"The feelings I had were so strong that I had to write it, and I translated my feelings into a form where people could listen and, hopefully, relate to it," Timberlake continued. "People heard me and they understood it because we've all been there."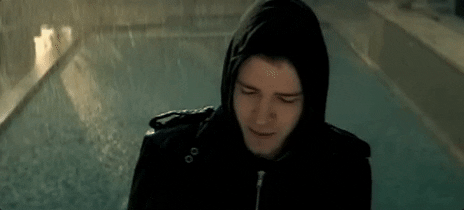 The song clearly held a lot of meaning for Timberlake, and he only needed a cool two hours to pen the track, which would become one of the biggest hits of the decade.
Some of the spicy lyrics include: "You don't have to say, what you did, I already know, I found out from him". Britney has long been considered the subject of the song, and it is heavily suggested that she was unfaithful during their relationship.
The song was released in November 2002, only months after their split, and earned him a Grammy for Best Pop Performance. THE DRAH-MAH.
Timberlake was furious after seeing Spears speak about him at one of her concerts:
"I was on a phone call that was not the most enjoyable phone call," Timberlake recalls on the show. "I walked into the studio and Timbaland (the producer) could tell I was visibly angry."
He certainly channelled his anger, that's for sure. Britney eventually responded the next year with her heartbreaking ballad Everytime.
The noughties romance drama was so real, but never fear, both singers have moved on and are happily in love with their respective partners.
Brit is dating hunky personal trainer Sam Asghari for almost two years and JT is married to Jessica Biel since 2012.
So it seems like it worked out?
Feature image: spacelandpresents.com