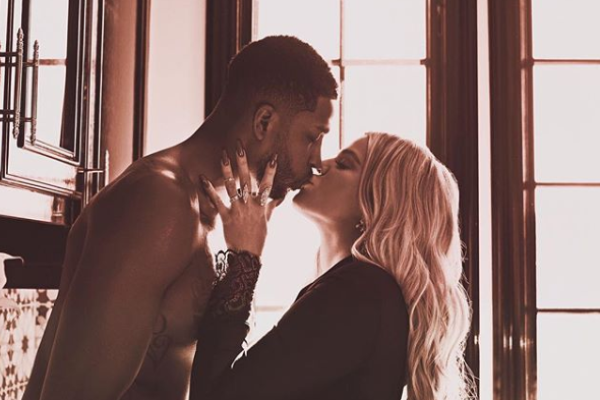 Tristan Thompson hasn't exactly been the most popular guy in the public eye since has salacious cheating scandal made headlines – as girlfriend Khloe Kardashian prepared to give birth to their first child.
However, Khloe has forgiven him for the sake of her daughter having both parents in her life, and allowed Tristan to be at the birth, and the two are on good terms.
However, in the seven months since the birth of True Thompson, Tristan's Instagram feed has been noticeably devoid of pictures of his child and the mother of his child.
We'll throw him a bone and say that they have featured on his Instagram story, but the Instagram feed is forever.
The snap was to celebrate the family's first Thanksgiving together.
'I'm soo blessed. Happy thanksgiving from my family to yours #GiveThanks #blessed' he wrote.
Khloe also posted a very cute photo to commemorate the day.
The couple are clearly making things work – on whatever level that may be.
Khloe spent Saturday night cheering Tristan on at a Cleveland Cavaliers game against the Houston Rockets.