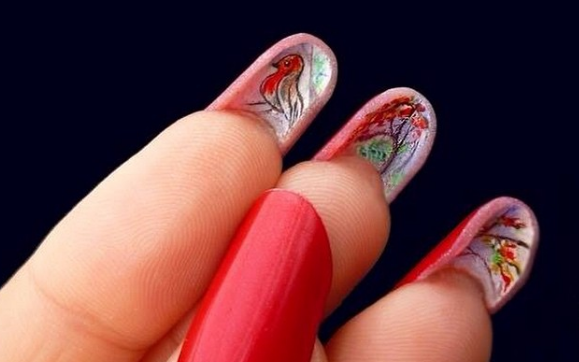 Stand out nail art is one way to spice up your beauty routine, and from fur nails to knitted nails, there are plenty of trends to choose from.
However if you prefer a more pared back look but want to add a flash of creativity, look no further than the flip manicure.
The flip manicure involves rocking some fancy af designs on the flip side of your nails, which, admittedly, is pretty bizarre, but a great way to add a pop of colour to a usually muted manicure.
Painting painstaking designs to the back of your nails is definitely the territory of a professional nail artist, but adding another colour or even a pop of glitter is definitly DIY-able.
The trend was started by R'n'B songstress Ciara all the way back in 2014, but it's only starting to catch on amongst us mere mortals.
Here's a few of our favourite flip manis from Instagram.
We've never really considered embellishing the underside of our nails, but now that we know about this trend it's going to be pretty hard to resist.
Mentally adding it to our beauty regime list.