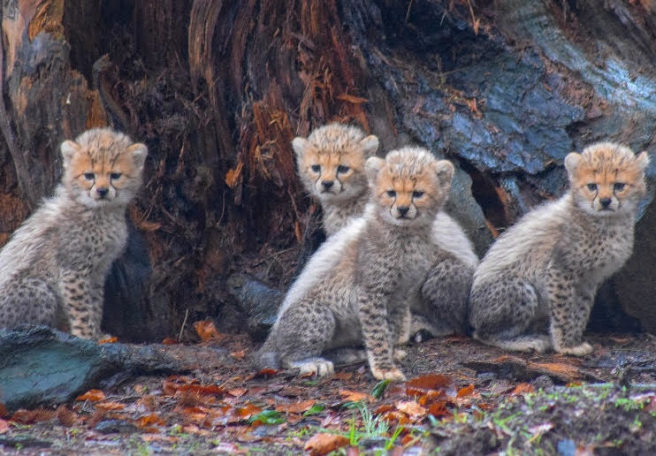 Fota Wildlife Park has announced the arrival of four adorable baby cheetah cubs.
The six-week-old cubs were born back in November to proud parents Nimpy and Claude
The cubs do not have names yet, and the Cork wildlife attraction is asking the public to help name the cubs.
Thrilled to announce the recent birth of four new #cheetah #cubs here at Fota Wildlife Park.
We want your help to name them! Click here to give suggestions… https://t.co/tMedaE37zj
Images by Liam McConville pic.twitter.com/45xAZYwFeO

— Fota Wildlife Park (@fotawildlife) December 27, 2018
Fota Wildlife Park is delighted to have four new cubs born in such a vulnerable wild species.
Kelly Lambe, Lead Ranger said 'We are delighted to welcome four new cheetah cubs to Fota Wildlife Park as the Northern Cheetah is considered vulnerable by the International Union for Conservation of Nature.'
'Cheetahs face many threats to their population including the conversion of their natural habitat, grasslands, to agricultural zones, conflict with humans and competition for food with other large predators such as lions, leopards and hyenas.'
For each cub named, the moniker-bestower will receive a free annual pass to the Park.
Follow the link here to enter, on your behalf or on behalf on any little ones running around who might like to name the cubs.
Feature image by Liam McConville