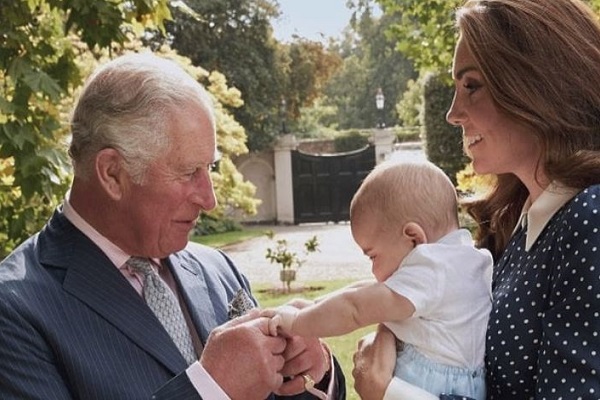 Prince Charles celebrates his 70th birthday tomorrow and Buckingham Palace has released the most beautiful photo in honour of his momentous day.
The future king posed with his dearest family in the new snap and our hearts just can't handle how happy they all look.
Two new photographs of The Prince of Wales and his family have been released to celebrate HRH's 70th birthday.

The photos were taken by Chris Jackson in the garden of Clarence House. pic.twitter.com/A2LTJDTdvE

— Clarence House (@ClarenceHouse) November 13, 2018
Charles is sat beside wife Camilla Parker Bowles for the portrait. A cheeky Princess Charlotte is sat next to Camilla and Prince George is sat on his grandfather's lap.
Just look at Charlotte's cheeky grin, you can tell the princess is full of mischief.
The Prince of Wales with his family in the garden of Clarence House.

The photo was taken by @ChrisJack_Getty to mark The Prince's 70th birthday. pic.twitter.com/L7mnUY6nD7

— Clarence House (@ClarenceHouse) November 13, 2018
The Duke and Duchess of Cambridge smile brightly and Kate holds their youngest child Prince Louis in her arms.
Harry and Meghan also joined their family for the occasion and the newlyweds are glowing.
A second snap of the family shows off their goofier side as they laugh at the camera. The candid moment is a breath of fresh air. It really is so sweet to see the royals acting natural and having fun as a family.
Prince William recently admitted that he would love for his dad to spend more time with his three children- Prince George, Princess Charlotte and Prince Louis- so there's no doubt the dad was thrilled when the family got together to take Charles' special portrait.
There's no doubt Charles will celebrate his birthday in the most lavish way with his family. He'll certainly have a party fit for a king.
Feature Image: @thebritishroyalfirm