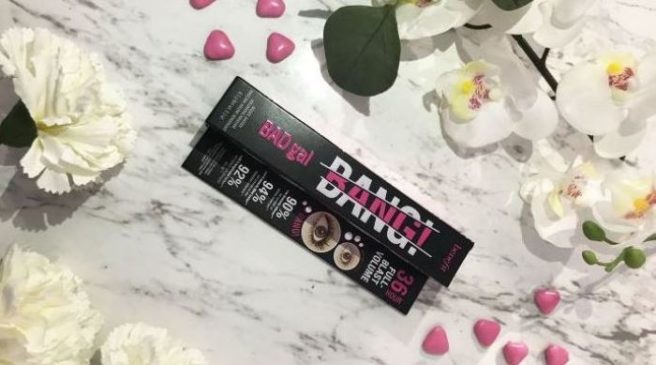 I'll be the first to admit that I've never been a huge makeup addict. As long as my spots are covered, lashes are full and eyebrows are filled, I'm pretty much good to go – and that's only if I have time in the morning.
In saying that, there is one beauty product I refuse to leave the house without – a good mascara.
As someone who is naturally quite fair, my bare eyelashes are pretty much transparent to the naked eye, and while I don't exactly hate how they look, I do prefer to add at least some definition.
I've had them tinted once or twice, but to be honest, the dye makes my eyes sting and the upkeep is more hassle than it's worth.
Instead I tend to invest in good quality mascaras to make eyes pop – which is why I couldn't wait to get my hands on Benefit's new BAD gal Bang!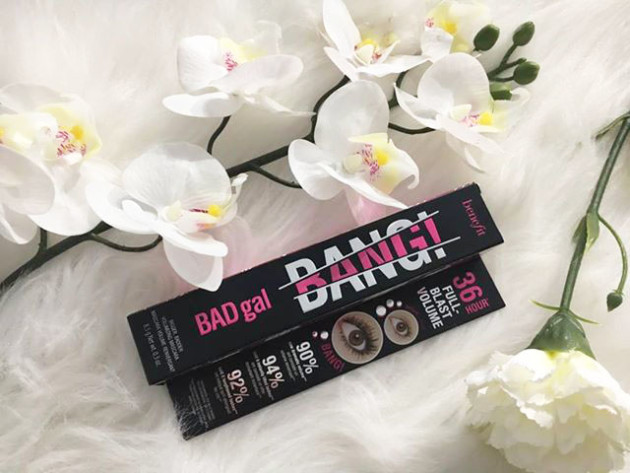 Benefit are a brand I find myself going back to over and over again – (no really, I can't even begin to tell you how many cases of Brow Zings I must have gone through over the years) – and it looks like I may a have found a new favourite to add to the list.
I'm probably a marketer's dream consumer in that I'm a sucker for pretty packaging and anything shiny, so BAD gal Bang! caught my attention right from the get-go
The pink and black branding promises a 'bigger, badder, volumizing mascara' – which, lucky for me, is exactly what I'm looking for.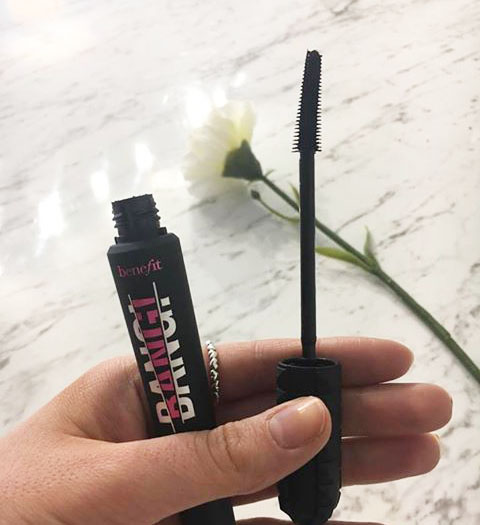 The tapered rubber brush takes the stress out of application. It's streamlined design means you can easily reach corner-to-corner on both your top and lower lashes.
The silky smooth formula is derived from space technology (which is pretty damn cool if you ask me) and is made using aero-particles, one of the lightest known materials – meaning the product doesn't feel like it's weighing you down
What's more, it's smudge-proof, water-resistant and blacker than black.
Check out the before and after pics below: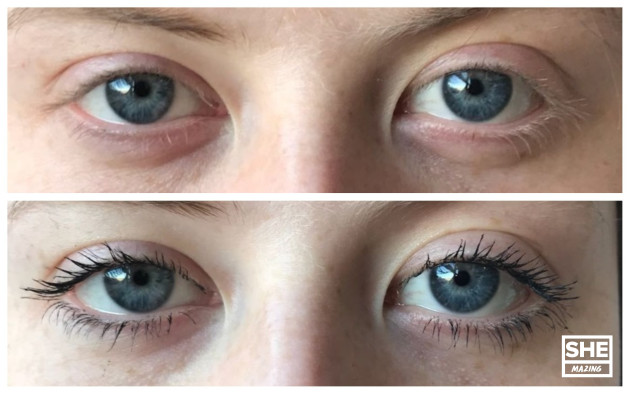 The mascara claims to last for 36 hours, and while I didn't conduct a full test on this theory, I did keep in on for about 18. (Yes, that means I fell asleep with it on – but it was for science, OK?)
Needless to say, when I woke up I didn't exactly look catwalk-ready, but the mascara was definitely still on, that's for sure.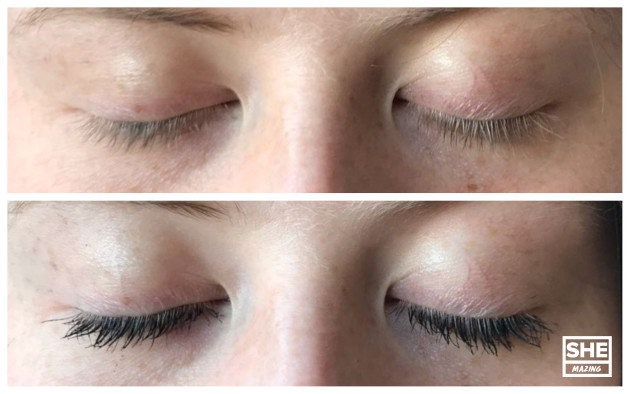 Final verdict: Going on my previous experience with Benefit products and the rave reviews among the blogging community, it's safe to say that I went into this with pretty high expectations – but I wasn't disappointed.
Within seconds of the wand hitting my lashes I knew this was going to be my new go-to product. Even with no other makeup on I felt like as if my entire face has been given the lift it so desperately needed on a weekday afternoon. Even my boyfriend noticed there was something different and that's saying something.
My lashes looked fuller, longer and of course, A LOT blacker – and while the same can be said for many of the mascaras on the market, the staying power and easy application offered by BAD gal Bang! make it a cut above the rest.
All in all, I can safely say that it will remain a permanent part of my makeup collection for the foreseeable future.
You can pick up your own life-changing tube for just €27.99 at Benefit counters around the country or you can order online here.
Full disclosure: We went out and bought this amazing mascara, and reviewed it! This article is in no way sponsored by Benefit, we just LOVE the product!