Do you have serious ambition?
Would your mates say that you're a bit of a character?
Wanna be able to travel the world while working with a global Irish brand?
Well then, you are in luck.
Irish Distillers, the makers of the world's most enjoyed whiskeys and one of Ireland's leading suppliers of spirits and wines, are looking for graduates with serious character to join the 2019/20 Jameson International Graduate Programme.
The programme is three years and offers grads a world class experience through two international placements.
What more could you want?
Sinéad D'Arcy, Head of Jameson International Graduate Programme said, "The Programme is a truly unique programme offering experience in a marketing role, in one of over 50 countries across the world. It is recognised as one of Ireland's leading graduate programmes."
Successful grads are provided with the opportunity to shape their own experience supported by a benefits package; a multi-award-winning training and development programme and a global support network, empowering them to hone and develop the necessary skills required to progress their career, while contributing to the global Irish whiskey success story.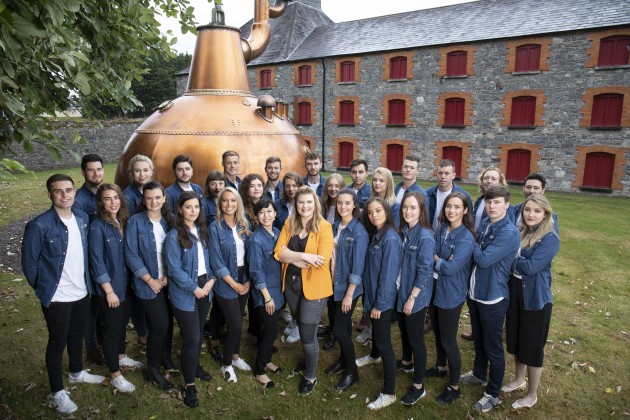 Driven, charismatic and creative graduates from a range of diverse backgrounds are wanted to serve as brand ambassadors in cities across the world.
To date, over 400 graduates have completed it since it was established in 1991.
Applications are now open and applicants from all disciplines are accepted, so a marketing or business background is not essential.
But you better act fast because they close on Wednesday 16th January 2019 at 1pm.
Wanna apply? Log onto this link and good luck.