Sorted! Healthy 15-minute meals which WON'T leave you starving
We'll be honest – when we think 'fast food', we generally think grease, fat and more salt and vinegar than you can shake a stick at.
But food which can be prepped, cooked and consumed in record time does not have to be unhealthy.
And considering our New Year resolution had something to do with, you know, creating the body we've always wanted, it's high-time we schooled ourselves on the dishes which will fill us up and do our body good…without having to sacrifice our entire evening.
And here are just five of our absolute favourites so far.
1. Salmon with Boy Choy and Apple Slaw
Packed full of protein and vitamins, this super-easy dish is exactly what you need when you're stuck for time, but keen to stick to resolutions.
While the salmon cooks through, you are free to prepare the slaw. And voila! A healthy dish in mere minutes.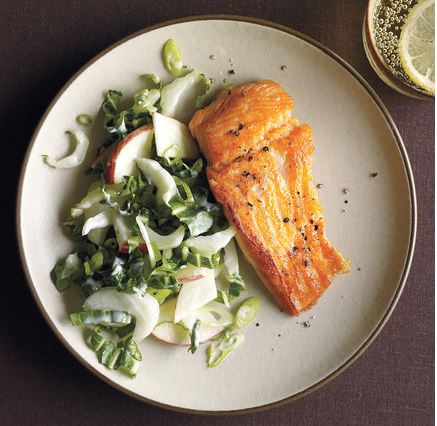 2. Carrot & ginger immune-boosting soup
Soup is the ultimate comfort food, and there's nothing better than a comfort food which packs a nutritional punch and can be prepared in next to no time, right?
Blitz your ingredients (including your veg stock) in a blender, and then heat until piping hot. Done and done.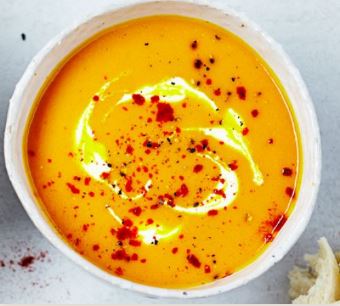 Gluten-free, sugar-free, dairy-free, and low carb, this quick and easy dish seems almost too good to be true, but it can be all yours with just a few minutes in the kitchen.
This particular recipe serves four, so why not divide the remaining batch and use them for the next few day's lunches?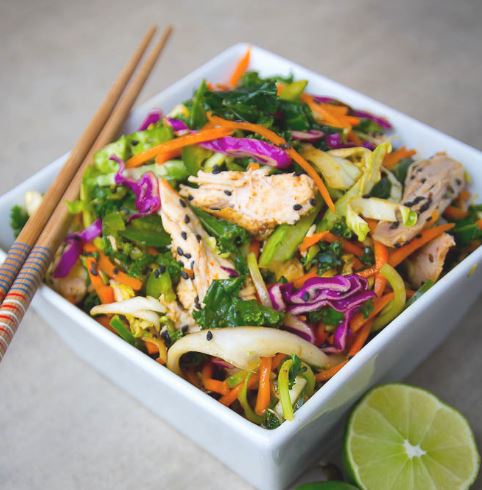 In just 15 minutes you'll have a healthy version of one of our favourite take-away dishes – what more could you want?!
With five minutes of prep and ten minutes of cooking, this dish will stop you reaching for the takeaway menu, and tick all the boxes on the nutritional checklist.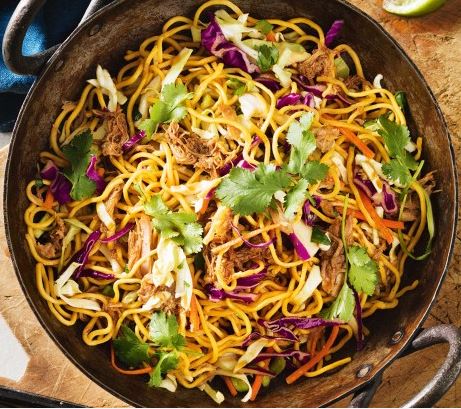 5. Spicy sundried tomato and feta omelette
When it comes to protein-rich dishes, you can't go wrong with eggs. (And it helps that we adore feta.)
Easy to cook and oh-so versatile, this omelette is the perfect dish to prepare when the last thing you want to do is spend unnecessary time in the kitchen.