So, Stormzy got stuck in the ladies' toilet right before EMA performance
In what can only be described as a real-life nightmare, British artist Stormzy found himself trapped inside a toilet cubicle after he accidentally wandered into the wrong bathroom at last night's MTV EMAs.
Having only realised his mistake when a group of women began chatting on the other side of the door, the 24-year-old was then faced with the ultimate dilemma.
Exit the cubicle and risk looking "mad creepy," or remain inside until the coast was clear, while potentially missing his EMA performance.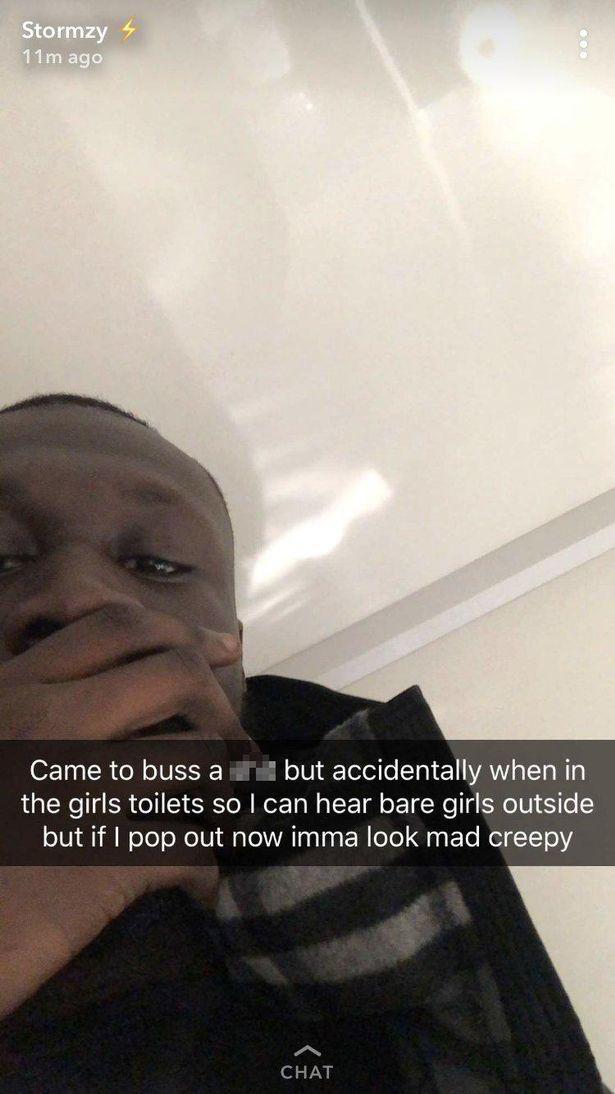 In a desperate search for answers, Stormzy shared his tricky (yet absolutely hilarious) situation with his Snapchat followers.
"Came to buss a sh*t but accidentally went in the girls toilets so I can hear bare girls outside but if I pop out now imma look mad creepy," he wrote.
Of course, fans were full of suggestions on how to best navigate the awkward situation, with MTV UK even tweeting the star to ask if he needed them to "send help?"
Hey @Stormzy1 do you need us to send help? #MTVEMA pic.twitter.com/oP6tB95ZdK

— MTV UK (@MTVUK) November 12, 2017
Stormzy was eventually able to pull off his expert escape with the help of a friend who reportedly warned him to hang back for a minute while Ann Marie finished brushing her teeth.
Luckily, the grime star made it to the stage on time to preform in front of the star studded audience at London's SSE Arena where he also scooped the award for the Best UK and Ireland Act.
We're glad to see it all worked out!