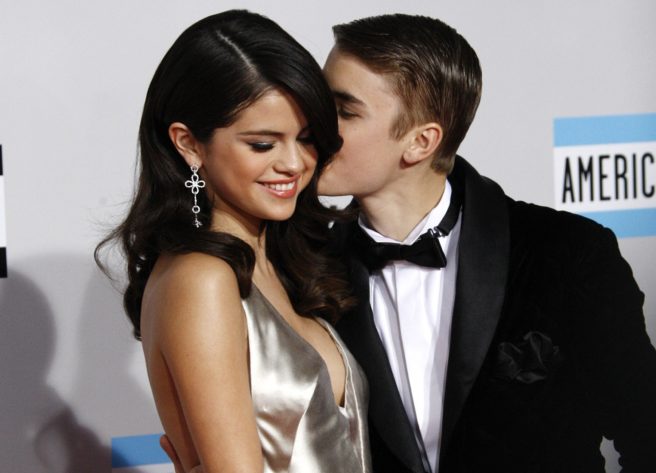 Selena Gomez and Justin Bieber confirm romance with public kiss
PDA alert!
Rumours have been swirling that Selena Gomez and ex Justin Bieber are back together, but neither of the couple's reps officially confirmed anything.
Now, it seems that the pair have confirmed it themselves with a public kiss.
Selena and Justin, who dated on and off for four years before totally ending things, were seen spending yet more time together last night when the kiss happened.
Selena attended one of Justin's weekly hockey games, which she has done in the past, but this was the first time the duo shared a PDA moment.
Leaning over the barrier, Selena planted a kiss on her ex.
The two still haven't personally confirmed the reports that they're back together, but now that this snap is going viral, it may be in the pipeline.
'They are great and very happy,' a source told People.
Are they or aren't they?