Pre-loved for under €15: You NEED to visit the Nine Crows Thrift Shop
Just over one month ago, veteran vintage brand Nine Crows launched their very own Thrift Store after the success of their pop-ups, and it's a beautiful sight to behold.
Pre-loved threads, charity shopping and vintage looks have all become the pinnacle of fashion ever since awareness has spread about the textile industry's shocking lack of sustainability.
With fast fashion as big an issue as ever, and tonnes of clothes constantly being sent to landfill, brands like Nine Crows are incredibly important.
Nine Crows held warehouse clearance sales throughout the summer, finally opening up the brilliant thrift store on June 8 of this year.
They're a small, independently-owned company who contribute to a sustainable lifestyle, and they're proud of it. Making ethical fashion more accessible and sustainable is their goal, and we love them for it.
Their Nine Crows vintage store is home to special, high-quality and one-of-a-kind pieces, which their buying team sort through tens of thousands of items to find. Locating gems ain't an easy job.
The prices are significantly higher in their vintage store, as the clothing is curated and features rare pieces, but their thrift store is a whole different story.
For their thrift store, Nine Crows choose the type of clothing they want and purchase it in bulk. Second-hand clothes bought in this manner isn't curated, and you as the customer gets to do all the fun rummaging (fummaging?).
It's a mystery, but you find some amazing hidden pieces and reap the rewards with the cheap prices. The Nine Crows Thrift Store is located in their warehouse, off Baggot Street at 12 Pembroke Row.
The shop is open Thursdays to Sundays, from 12pm to 6pm and is WELL worth a sneaky peek. Everything is between €5 and €15, so you can't use prices as an excuse to shop fast fashion brands.
We're sprinting there as we type: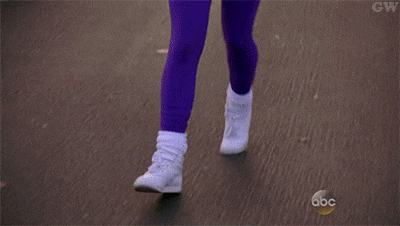 Nine Crows currently have a competition running which gives you the chance to win a €100 gift voucher for their thrift store, so enter on their Instagram page here.
Feature image: Instagram/@ninecrowsthriftshop