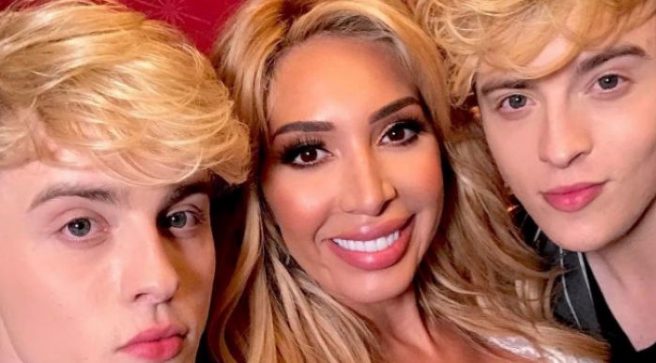 'Póg mo thóin': Jedward teach Farrah Abraham phrases as Gaeilge
It seems like Jedward are having a great 'ol time on Single AF.
The twins began filming the show two weeks ago, and were quite successful on their first dates, which both ended in good night kisses.
However, it's one of the other Single AF contestants who they seem to be getting along with quite well.
Flying high in the Sky with @F1abraham pic.twitter.com/5joMeYsufA

— JEDWARD (@planetjedward) July 4, 2017
John and Edward took to Twitter last night to share a video of them teaching Teen Mom star Farrah Abraham a few Irish phrases.
Some of the sentences included "póg me thóin' and 'Conas atá tú?'.
We have to admit that Farrah didn't get off to a great start, as at the beginning of the clip she said, "tell me some Ireland," before trying to say "Irish," and then going back to "Ireland" again.
Teaching @F1abraham how to speak Irish pic.twitter.com/Ej7xnBDfpQ

— JEDWARD (@planetjedward) July 4, 2017
Hmmm…
Her pronunciation wasn't the best either, but as many of us can't even remember the Irish words we learned in school, we'll let her off.
It's an interesting watch, to say the least.