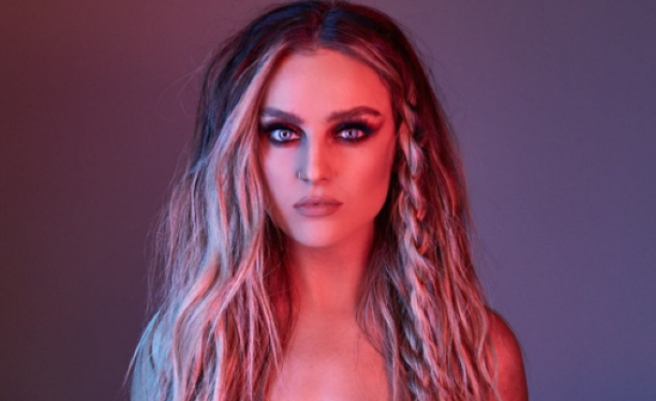 Perrie Edwards' body positive pic reminds fans to embrace their scars
It's amazing to see women sharing body positive snaps of their societally deemed flaws to inspire other women to feel good about themselves, but when a celebrity does it, the message can reach so far.
Little Mix star Perrie Edwards has taken to Instagram to share a very unique image, showcasing the scar she carries down her abdomen.
The scar came from a childhood operation that Perrie underwent.
'When I was little, my oesophagus was too small, so I had to get it operated on to help me eat properly,' Perrie previously told Now.
'I had to have lots of operations, so that's why I don't want to show it.'
Thanks to perrie my 8year old goddaughter wanted to show of her life saving scars like her idol #bodypositive pic.twitter.com/HBxdk3N2q2

— L2Mae (@L2Mae) June 3, 2017
The singer has inspired women and girls across the globe to embrace their scars with the new post.
She has received a huge amount of praise for the post, and we have to say, it's well deserved.
Perrie Edwards showin off her stomach scar acc makes me feel loads better about all of mine! From my chemo port to my bowel removal scars

— Grace Seale (@graceseale17) June 4, 2017
Fans have been taking to Twitter in their droves to thank the star for giving them the confidence to embrace their own scars.
'HUGE THANK YOU PERRIE @LittleMix for making me comfortable enough to show off my scar on my stomach,' said one.
'I'm so tired of seeing people slut shame little mix for showing some skin when in reality they're inspiring younger girls. This is amazing,' said another.